Popular
2Do
Task
Management
App
Arrives
For
Mac
November 9, 2012
One of the most popular todo apps for the
iPhone/iPod touch and iPad
has arrived for Mac. The $29.99 2Do application is
available now
in the Mac App Store. Created by
Guided Ways Technologies Ltd.
, the application includes a simple-to-use interface that provides flexibility, regardless of the type of task management methodology one uses. Best of all, 2Do integrates with the iOS versions. As you add or edit items on one platform, the changes are synced to another. Available syncing methods include iCloud Reminders (CalDAV), Dropbox, Toodledo, and CalDAV. The application also provides automatic backups, which may be transferred from one machine to another, or from the iOS version of 2D to the Mac and vice versa.
Other features include:
SIMPLE TASKS, CHECKLISTS & PROJECTS

Create simple tasks, or checklists and projects with sub-tasks. Tasks can have notes, attachments and multiple alarms.
Set any task to repeat using a flexible set of options.

LISTS & SMART LISTS

In addition to built-in Focus lists that allow you to conveniently view upcoming, starred or scheduled tasks, you can create multiple lists to manage and organize your tasks.
Smart lists let you harness the true potential of 2Do using a number of search options, filters and search pre-sets. Using Smart Lists, you can create custom views of your tasks and use them to focus-in or find frequently managed tasks.

TAGS

Manage tags within Tag Groups.
Easily assign tags to tasks and vice versa.
Leverage the easy to use yet powerful integration of Tags & Smart Lists to filter on frequently managed tasks.
Find Used vs. Unused tags with a click.

QUICK LOOK

Works just the way Quick Look does in Finder or other built-in OS X apps. Use the spacebar to zoom in and out of a task to preview notes, multi-line titles or other details attached to your tasks.

QUICK ENTRY

Save your thoughts as they come to you. Using a global hotkey, Quick Entry allows you to add tasks from any app or any Space.
2Do does it right. Quick Entry works even if 2Do was not launched or is not running in the background.

ALARMS & NOTIFICATIONS

Stay on top of your tasks with alarms and notifications. Supports Notification Center on Mountain Lion as well as a built-in notification system which works even when 2Do is not running.
Add multiple alarms to a single task.
Set up automatic alarms for tasks with due dates and due times.

PASSWORD PROTECTION

Your life is a private affair. Manage it by locking out individual lists or the whole app with a single click.

THEMES

Personalize 2Do by picking from a variety of handmade, retina-crisp themes.
For those already using 2Do for iOS, this is a must-have application. For others, this could be the todo tool that you've been looking for. Download
2Do in the Mac App Store
. The universal
2D: Tasks Done in Style
($9.99) app for iOS is available in the App Store.
Mentioned apps
$9.99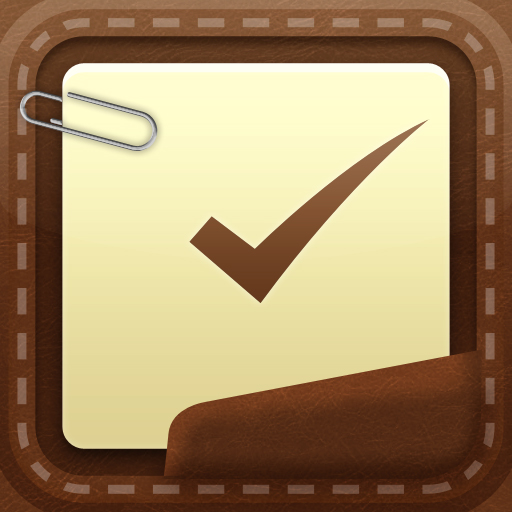 2Do: Tasks Done in Style
Guided Ways Technologies Ltd
Related articles