Get
Tumblin'
On
Your
iPhone
With
Bloggn
November 16, 2012
Bloggn - A beautiful Tumblr client ($2.99) by Philipp Schloesser is a fantastic way to get your daily dose of animated gifs and other Tumblr-goodness right on your iPhone.
I'm not the biggest user of Tumblr, but I do enjoy it on occasion to get my fix of Doctor Who, Loki, and other cute British actors in animated .gif form. And sometimes I'll throw out an actual post, or reblog, too. Of course, I don't always like to be on the website — I much prefer native apps to do the job. Fortunately, Bloggn is a beautiful alternative if you are looking for something besides the official Tumblr app.
With Bloggn, you will need to log in to your Tumblr account, of course. If you have more than one, you can add them in later from the app settings and choose which account is the active one. If you are usually the type to post random Web page things on your Tumblr blog (and who doesn't), you will want to install the Bloggn bookmarklet in mobile Safari, which comes with instructions.
As you navigate through the app, Bloggn will also present users with a one-time tutorial overlay. The app itself is divided into three main sections: Timeline, Search, and Create Post. Additionally, you can access settings with the gear tab.
Timeline will probably be the part of the app you will spend the most time in. Each post from your followed blogs will be displayed, along with a colored ribbon and icon representing the type of post it is. Text will be red, quotes in orange, links in green, chats in dark blue, photos are light blue, audio is purple, and video in yellow. I love having this color code because it definitely makes it easier to tell things apart, unless you are like me and follow a lot of image blogs.
Tapping on one of these followed posts allows you to view it in full detail. Any links can be opened up in an in-app browser, tapping on images will give you a full screen view with option to save it to your device or email the image or post link, and you can view tags. The "Share" button will reveal a new menu with plenty of options, including reblogging, liking, various social networks to share the post to, or even saving the post for reference or reading later. Viewing a user's blog will show all of their posts, and you can follow or unfollow them.
Another neat feature of Bloggn is that you are able to filter through posts in your Timeline or a user's blog. Just tap on the Filter button and select the type of posts that you want to see. You can even view the ones that you've liked. The only limitation is that you can only have one filter selected at once.
The Search function allows you to rummage through all of Tumblr for whatever you want to see or read. There is no real-time search, so you will have to type out what you're looking for first before you start scanning. When you create a new post, the app lays it out for you depending on what you selected, so it's rather easy. Insert the content and then tap on "Publish," and it ends up on your Tumblr. Audio can be played in the background too.
Overall, Bloggn is decent. I like how compact the timeline view is, because it allows you to see more at once, and you can be selective about what you want to see in more detail. It even has landscape support throughout the entire app. The only thing that is missing, though, are notifications of when someone starts following you, likes your post, or reblogs one of your posts. I hope that this can be added in the future.
If you just aren't satisfied with the official Tumblr app, then Bloggn is certainly worth a look. Check it out for your iPhone for $2.99 in the App Store.
For more iPhone Tumblr apps, make sure to check out this AppGuide.
Mentioned apps
$2.99
Bloggn - A beautiful Tumblr client
Philipp Schloesser
Free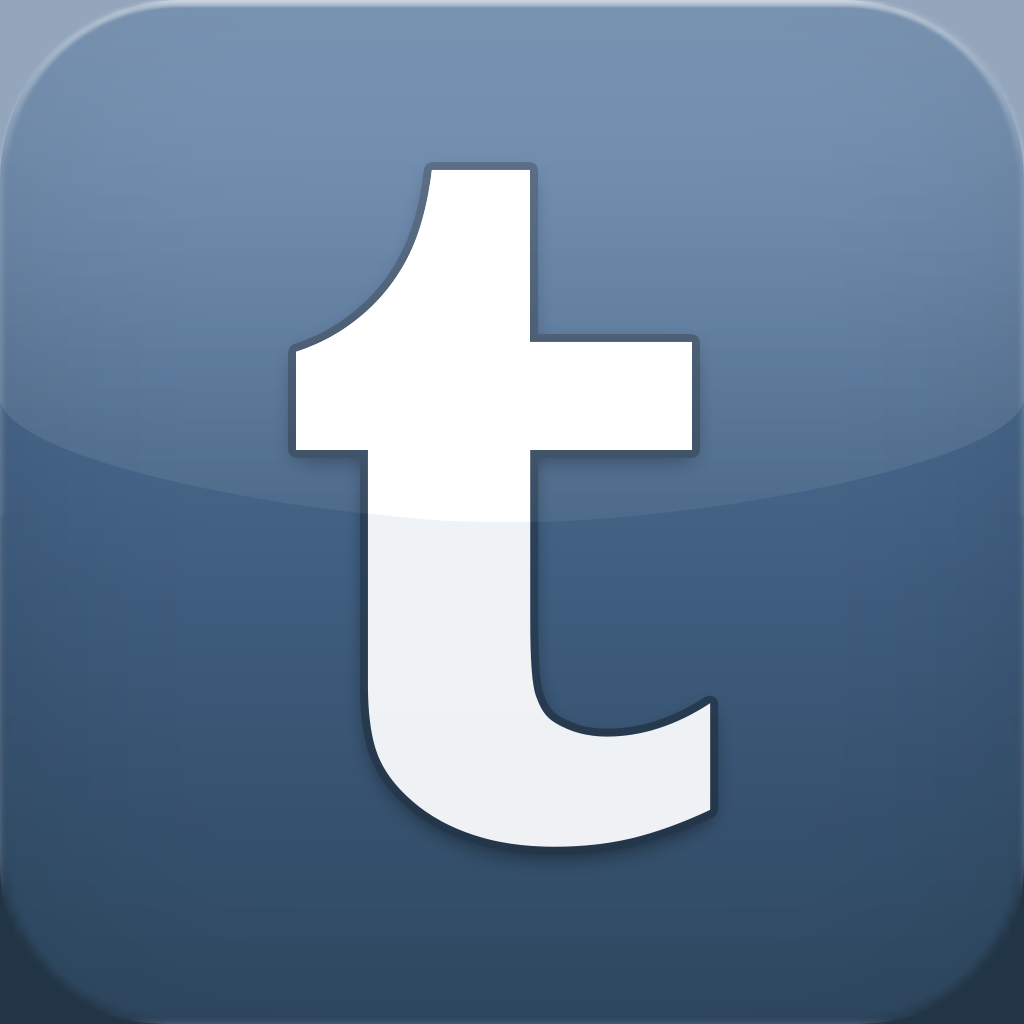 Tumblr
Tumblr
Related articles