Get
Ready
For
Mayhem
As
You
Storm
The
Train
November 8, 2012
Storm the Train (Free) by Chillingo Ltd is an explosive side-scrolling adventure for your iPhone and iPad. I mean, who doesn't like some mayhem while running around on top of a train, am I right?
The first thing about Storm the Train that I love are the graphics. The game features incredibly sharp and crisp graphics, and they are already optimized for the large screen of the iPhone 5. The fast-paced soundtrack will also help you get in the mood to shoot things up, and who doesn't want that?
There are three different agents that you can choose from, each with their own special traits. Mason has the most health, but is the slowest. Carrera has the least amount of health, but she is the fastest. Graham is the most balanced, with equal health and speed. All of these characters are upgradeable with the coins that you earn by playing through levels.
When you select your character, you will see them drop down on a train from a helicopter. Then your mission begins. To move your character, just use the arrow buttons on the left to move horizontally. The buttons on the right allow you to shoot your weapon and jump. Tapping the jump button twice allows you to perform a double jump, which will be extremely handy as you avoid enemies and jump from one train to another.
While the default controls work, I found myself pressing the wrong buttons at times. Fortunately, the game allows you to customize your button placement to your liking, so this will help if you have issues with the default setting.
Each level will have enemies swarming towards you, and you will have to shoot them up before they kill you. Be careful though, as some enemies will regenerate for a second round. Eventually, you will also reach bosses on the current level, which will take skill and patience to defeat. Once a level is cleared, you will have to jump onto the next train.
There are also boxes that contain different weapons for you to use, and all you have to do is walk on them. Your weapon will change, but it's still going to fire the same. There are also drones that you can get once you get far enough into the game, and they are incredibly helpful by doing a lot of damage to your small, puny enemies. Later levels will even give you access to vehicles to trample opponents with.
Of course, what is a game like this without something to strive for? Storm the Train features various missions, also known as challenges. You get three at a time, and completing one will earn you stars. When you get enough stars, you can upgrade your drones to more powerful versions. It takes a while to get enough stars though, so I hope that you don't mind the grinding involved.
The coins that you earn can be used in the Shop, where there are various character and weapon upgrades, as well as other power-ups and single-use items. If you need more coins in a hurry, you can also buy them through in-app purchases. And if you really love the game, you can even buy the coin doubler item, which will double the amount of coins earned in each game. Storm the Train uses Game Center for leaderboards and achievements, so you can see who is the best at blowing stuff up among your friends.
I've given the game a good test run, and I'm rather enjoying it so far. I'm actually a bit surprised that this is free, because it's incredibly well done, like most of the other games published by Chillingo.
If you're a fan of side-scrollers and just fun explosions and chaos, then I highly recommend checking out Storm the Train. You can get it for free for your iPhone and iPad in the App Store.
Mentioned apps
Free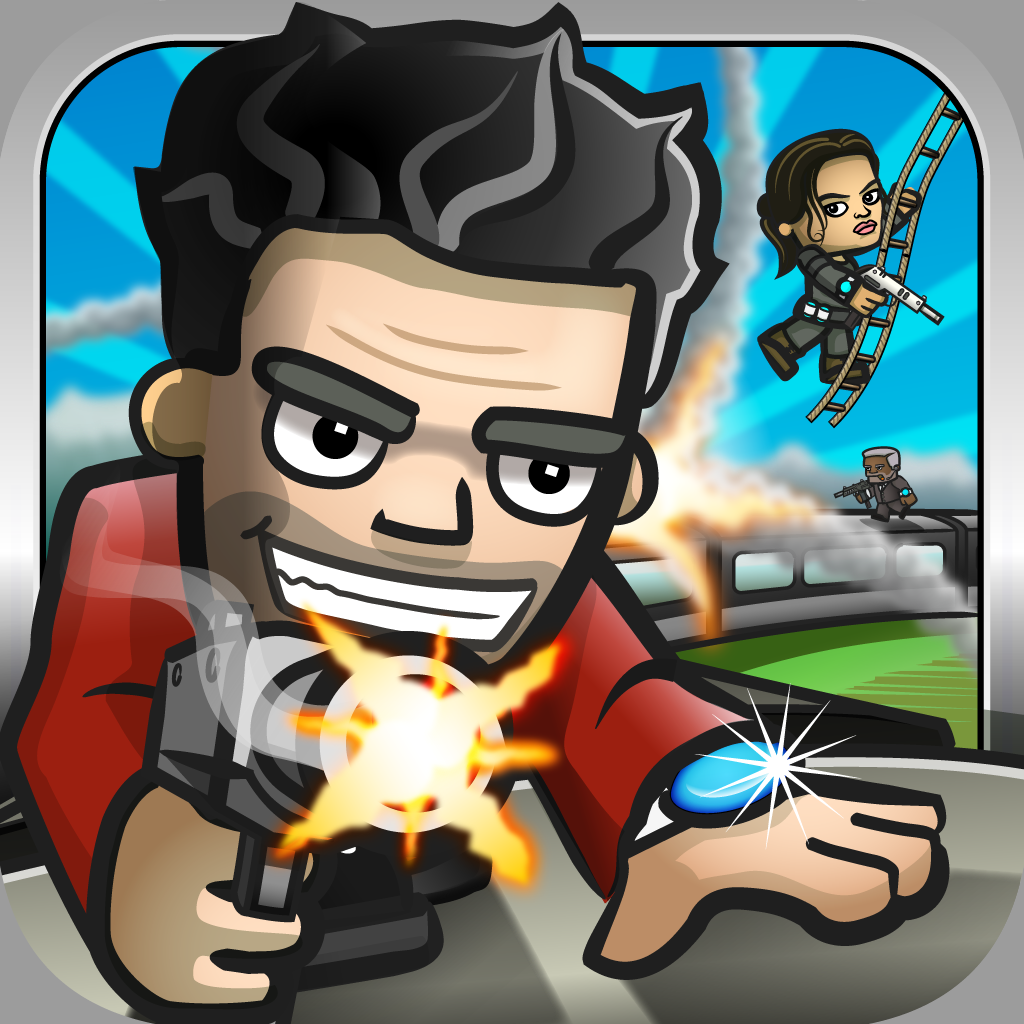 Storm the Train
Chillingo Ltd
Related articles