Quirky
App
Of
The
Day:
Bloxy
Brings
LEGO-Like
Bricks
To
Your
iDevice
November 24, 2012
I loved playing with LEGO Bricks as a kid
. I made castles and houses. I know that it sounds incredibly boring, but that's what I loved to build. What I didn't like was stepping on the pieces or how easily they could get lost.
Bloxy
helps to solve both problems by providing you an opportunity to
build your creations digitally
. This is my jailhouse. It took me about 20 minutes to build. Normal people would have it done in about 10 minutes. I'm just slow at these things. Even so, I enjoyed picking out the bricks and the patterns that I wanted to use. Unlike LEGO Bricks in real life, these are more easily customized. First, there's the awesome menu layout. Say goodbye to digging around in a bucket to find that one perfect piece. Now, you have all the pieces you could want and as many of them as you could need. If I wanted to build a garden out of those singular cylinder pieces, I could. I wouldn't, but I could. Next, you can choose which type of color or pattern you want you piece to be. There are patterns like brick or stone, or you can choose from a wide variety of colors. You can also edit which background you use. Dropping blocks is a simple double tap. If you happen to make a mistake, you only have to hold the brick for two seconds. In the lower left corner, there's a picture of a block. Tap on the one with a garbage can, and you can delete the offending block. If your app should happen to stop responding to your editing commands, just close it completely. It'll save your work, and will work properly once you open it back up. Although the app is universal, it was easier to use on the iPad. I have normal sized fingers. Using the iPhone keyboard is never a problem for me. However, the size of the blocks on the screen meant having to zoom in to make any minute changes. The editing and building tasks were much easier on the iPad's larger screen.
Bloxy is available in the App Store for $0.99.
Mentioned apps
$0.99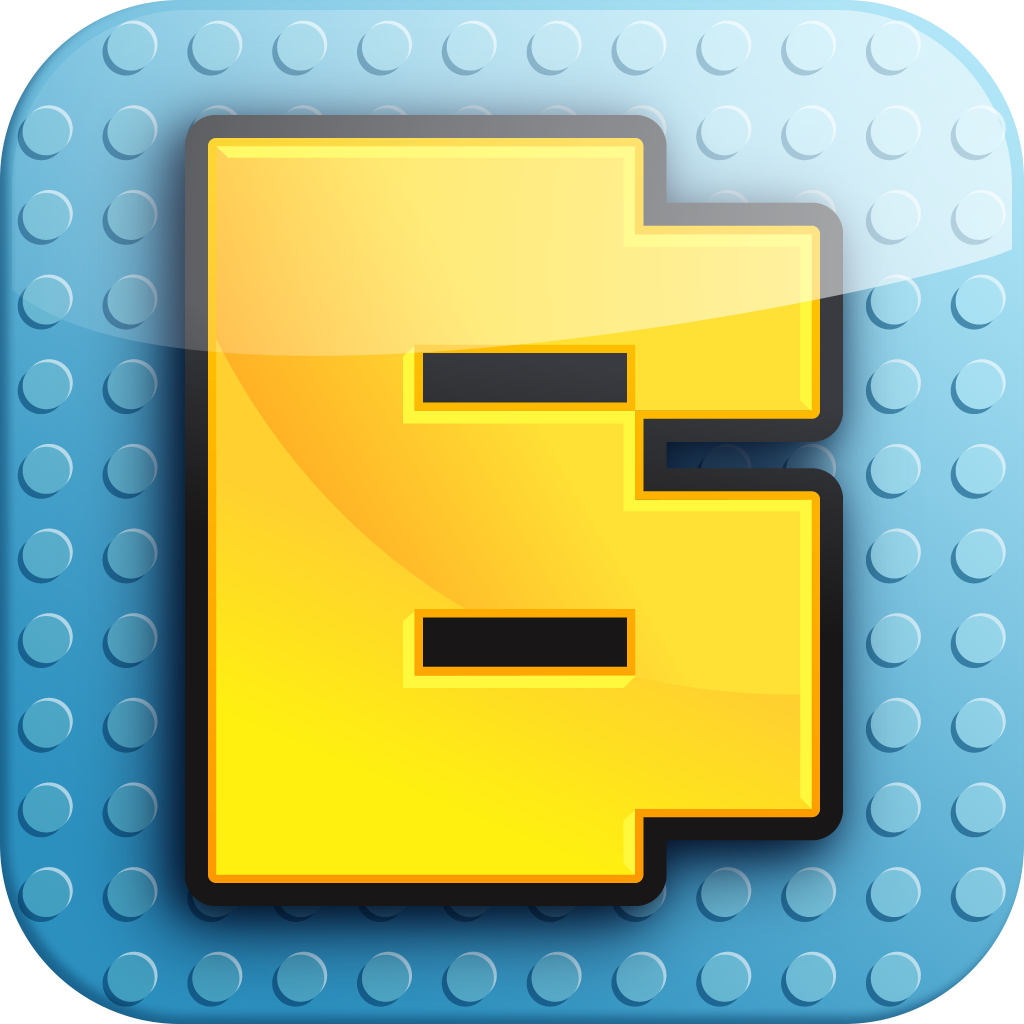 Bloxy HD
Next is Great
Related articles