Race
Anti-Gravity
Ships
From
The
Future
With
Flashout
3D
November 29, 2012
FLASHOUT 3D ($1.99) by Jujubee is a gorgeous, anti-gravity racer featuring stunning tracks, deadly weapons, and upgradable ships. Anyone familiar with the Wipeout PSP titles will notice similarities instantly.
As you'd expect, your job in Flashout 3D is to win races and destroy your competition. You can compete in career mode, a single race or a time trial. Multiplayer and "challenge" modes will be coming soon. Races take place on various tracks, which are based in real places like New York, Brussels, and Berlin.
You start off with one anti-gravity ship, but as you earn virtual dollars you can purchase better ones. Other aspects of the game, including power-ups and tracks, are limited to start with, but as you progress your options increase. If you don't want to earn your way to the top, you can pay for upgrades with in-app purchases.
To get started, you pick the racing mode, your vehicle of choice, the track, and even the background music. Your ship is tilt-controlled by default, but if like me you're useless with tilt controls, you'll be glad to know you can use a virtual joystick instead.
The ships accelerate on their own so all you have to worry about is the steering and shooting. The lack of acceleration and braking controls might disappoint some, but I think the simpler controls are better suited to the iPhone. Even the most basic ship travels at super high speeds, so you need quick reflexes to find your way around the tracks without constantly crashing into the walls.
To add to the fun, there are various power-ups on the tracks. These include weapons, speed boosters, and my personal favorite, the auto-pilot power-up.
Having these power-ups laid out on the tracks isn't always a good thing as it means the competition can use them too. However far ahead you get, you can always get gunned down, or overtaken by someone with a speed booster.
As this is such a fast paced game, it can take some time to get used to the controls, but it's worth it once you get the hang of it. The graphics are stunning and the gameplay is fun enough to keep you entertained for hours.
If you've got quick reflexes and are addicted to speed, this is the game you've been waiting for.
You can get Flashout 3D for $1.99 in the App Store.
Mentioned apps
$1.99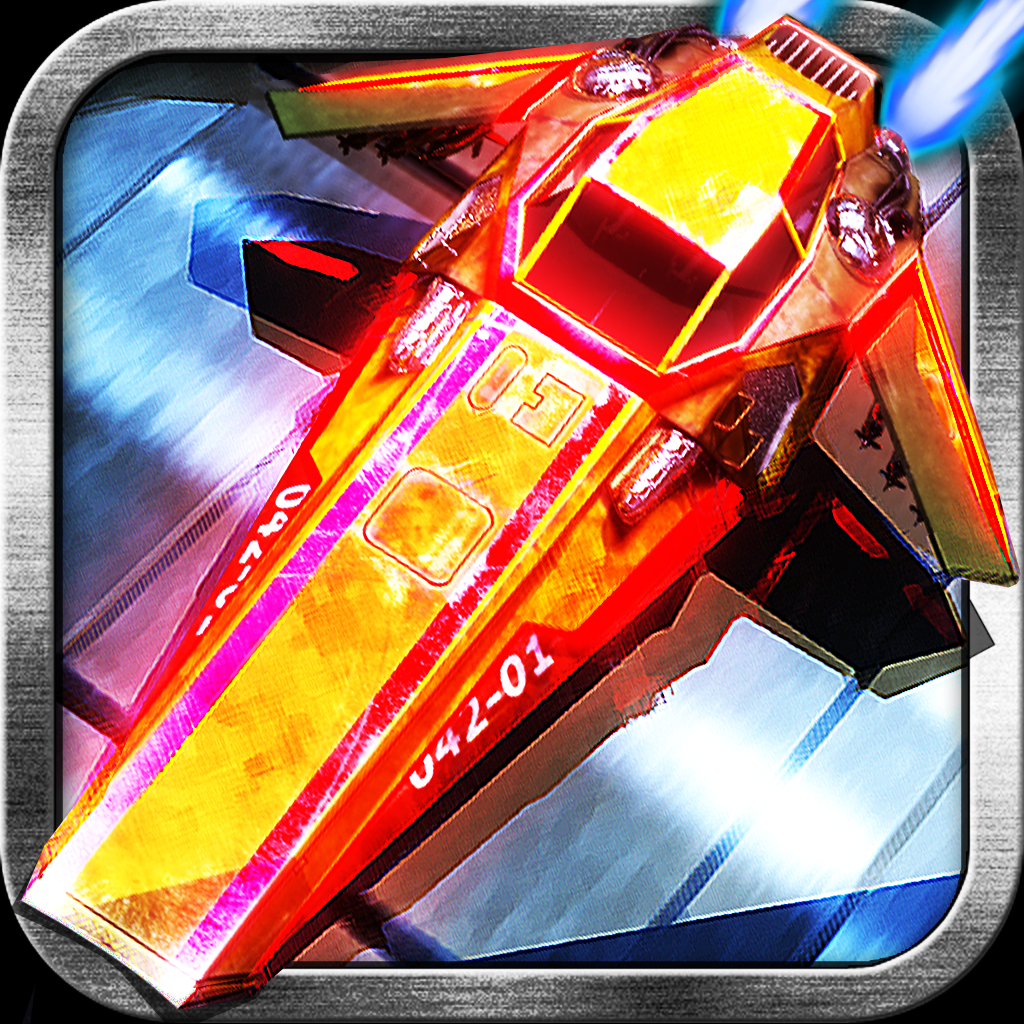 FLASHOUT 3D
Jujubee
Related articles