Unleash
Your
Inner
Dragon
With
Dragon
Vs
Dragons
November 23, 2012

Dragon Vs Dragons (Free) by Money Matters Ltd is an infinite scroller that has more animated dragons than any other game you've played. If you're fascinated by dragons, you'll love this game.
There's no backstory to Dragon Vs Dragons, but there doesn't need to be. It simply involves a dragon fighting against multiple, evil, dragons for no known reason. You start with the ability to play as one hero dragon, but as you earn coins you can upgrade to larger, more powerful ones.
The controls are so simple that you don't even need to go through a tutorial before you get started. Just touch anywhere on the screen to blow fireballs, and slide the dragon up and down the screen to avoid other dragons and their fireballs. If you survive long enough, the dragons start attacking at an increased speed.
As this is an infinite scroller there are no levels to get through. You simply have to survive for as long as possible while trying to beat your previous high score. Collect the large floating coins to earn enough to upgrade your dragon. Unlike many games where upgrades can be bought with coins, there's no option to pay for coins with in-app purchases, so you have to earn as many as possible during gameplay if you want those upgrades!
Unfortunately, there are currently only two upgrades available, so once you've fully upgraded there's nothing remaining to collect coins for. The fact that there are also only three types of enemy dragons gives you a clue as to how basic the gameplay is.
The game is clearly more about quality than quantity, but it means the gameplay gets repetitive quickly. The visuals and design of Dragon Vs Dragons are more impressive than the simple gameplay. The dragons look like animated sketches on paper, and I have to admit, it makes the game look great.
The only issue I have with the design is the colors used in the menus. The buttons are so hard to see against the dark background that I found myself having to guess where they were.
If you like your games simple, you might enjoy Dragon Vs Dragons. For those looking for a game that provides hours of fun, you'd be better off looking elsewhere.
You can get Dragons Vs Dragons for iPhone free in the App Store.
Mentioned apps
Free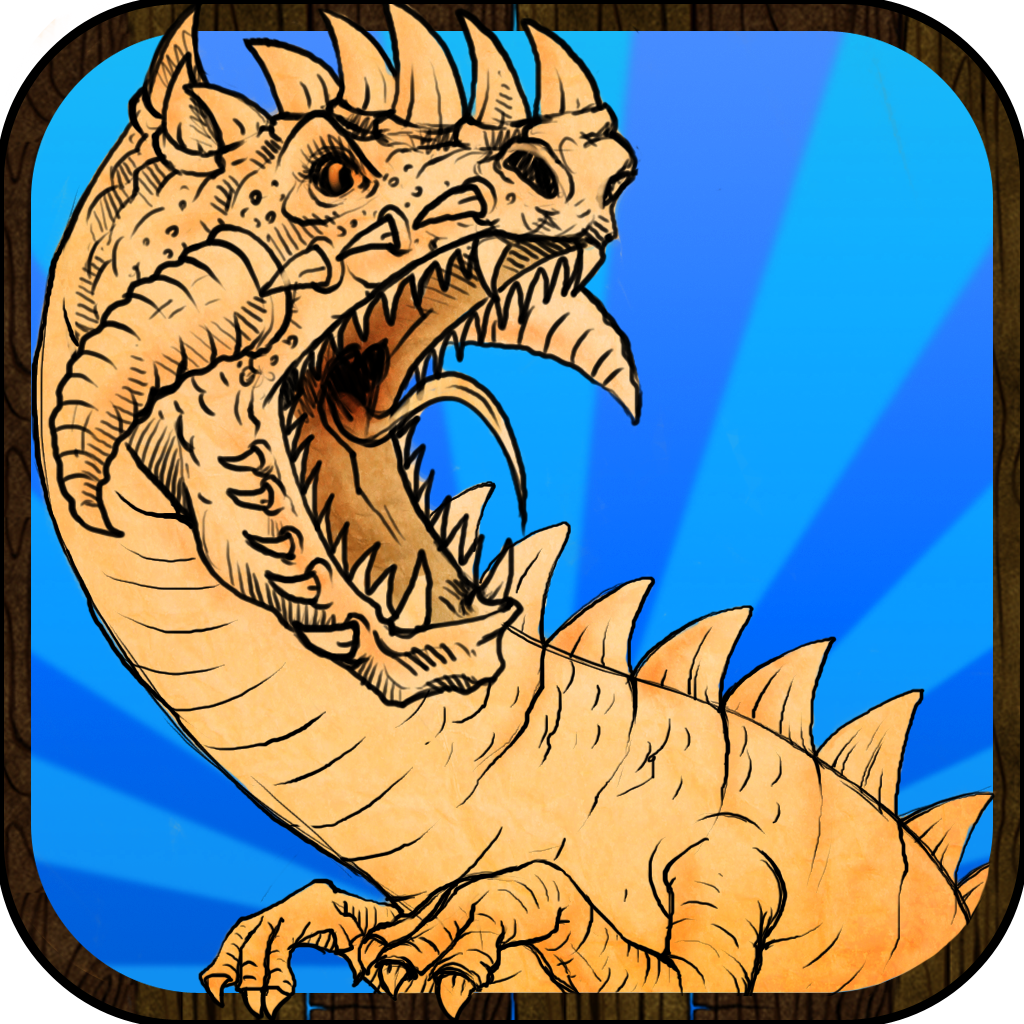 Dragon Vs Dragons
Money Matters Ltd
Related articles