Keep
Your
Hands
Warm
And
Get
Your
Touchscreen
On
With
The
Etre
FIVEPOINT
Gloves
December 23, 2012
Baby, it's cold outside — and I don't know about you, but I still need to use my iPhone even though it's snowing and only 20 degrees. If you're fortunate enough to live somewhere where it doesn't get below 50 degrees, though … I don't want to hear about it.
We first highlighted the Etre FIVEPOINT gloves in our winter gloves roundup post. The FIVEPOINT gloves are great for touchscreen devices this chilly winter, and they even come in different colors and sizes.
The Good
The best thing about the Etre FIVEPOINT gloves is that they are thin and lightweight, which is great because a lot of touchscreen gloves can be bulky, causing them to be more of a nuisance than anything. They're very similar to those gloves you would buy to cut the fingers off of for this purpose. Before, you know, they had the bright idea to craft winter gloves without fingers for us gadget fiends.
But with these, please don't cut the fingers off. Because they work perfectly as is. That's right: You can use your iPhone while wearing gloves without having your fingers exposed.
The gloves are called FIVEPOINT because you can utilize all five points on your hand: all ten fingers are conductive, even the thumbs.
They're made from virgin wool and cashmere so that they're both warm and soft to the touch — you wouldn't want to scratch that screen after all. Plus, wool is very nice, but also very expensive, unfortunately.
The FIVEPOINT gloves will keep your hands warm, though, they aren't super insulated like some more hardcore gloves or mittens. But overall, these gloves are perfect for gadget-ing on your favorite touchscreen device.
All in all, though, the FIVEPOINTs look very sharp and feel great for everyday use due to their comfortable material, lightweight style, and stylish colors.
The Bad
The tips of the fingers seem to stay a little pointy because of the way these are made. What I mean by this, is that the tips won't fit perfectly on your fingers unless you pull the fingers down and adjust them manually each time. They still fit well enough, but the tips are sewn so that they're more pointed/linear than rounded like a finger is shaped. I think Etre should think about putting the seams somewhere else as they really get in the way. They just don't fit your fingertips as naturally as they could.
It's difficult to actually type and text with these. That's the only thing I had a hard time doing on my phone while wearing these. It is possible to text with these gloves, but I found myself making a lot of errors and having to go back and change things.
After a full week or two of use, the gloves got tiny holes in between two of the fingers on the right glove. Mind you, these were worn every day, and really used; but I still don't think after just a couple of weeks, any wear or tear should be present.
The Verdict
If you're looking for some lightweight, no fuss gloves (that give you full coverage) to use this winter with your touchscreen devices, you can't wrong with something from Etre. However, if you need something thick and really insulated, you may want to look elsewhere. I wouldn't want to sacrifice how lightweight these are, as that is the main appeal, but I feel they should be made a little sturdier (possibly not as thin) so that they aren't easily torn.
You can snag a pair of Etre gloves — they also have more styles, colors, and sizes — from the Etre shop for about $65, but you can also purchase them from a variety of online shops for different prices. I would check Amazon first, as they seem to have them the cheapest at $40. Personally, I wouldn't pay $65 for these, as that seems a too much, even if they are wool. But if you can get a pair for $30-$40, I think they're well worth it.
Mentioned apps
Free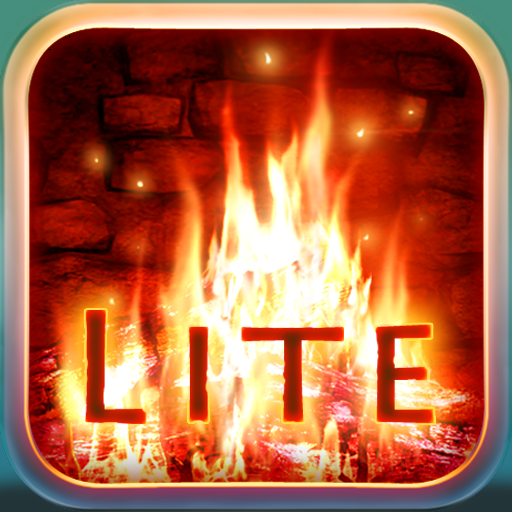 Fireplace 3D Lite
3Planesoft
Related articles