AppAdvice
Goes
Hands-On
With
Sphero
And
The
Nyan
Cat
Space
Party
App
February 20, 2013
You've probably heard of Sphero, a fun iPhone-controlled ball from Orbotix. Today we're going hands-on with one of the LED-equipped gyroscopic balls and its accompanying apps to give you an overview of how it works. Make sure to stick around for the entire review for a chance to win a Sphero of your very own.
The Facts
Company Name: Orbotix Product Name: Sphero Price: $129.99 Compatibility: iPhone, iPad, iPad mini, iPod touch Website:
http://www.gosphero.com
Date Reviewed: Feb. 19, 2013
The Basics
Sphero is a baseball-sized robotic toy that has been designed for a wide variety of uses, primarily recreational, allowing users to play games and control the ball with their iPhone or iPad. Sphero incorporates an accelerometer, a built-in gyroscope, LEDs, and two internal rubber wheels, all of which are controlled via Bluetooth to produce precise movements.
What's in the Box
When you purchase a Sphero you get the ball itself, which is white when not lit up, a blue plastic inductive charging dock, a power cord, and several cards that offer up different ways to use the product.
Setup
Sphero connects to your iOS device using Bluetooth, and activation was a simple process. I simply turned my phone's Bluetooth on, shook the Sphero to take it out of sleep mode, and tapped connect. Each Sphero is named based on the three random colors that it lights up with (mine is called WOG) when it is ready to be paired, which is how you can identify it in the Bluetooth menu. It connected instantly each time. After being connected, Sphero can be controlled with the main app or with any of the other available apps that function with the ball, all of which can be downloaded from the App Store. Sphero goes to sleep and charges when placed on the dock. It will remain connected and ready to go unless you manually sever the connection, and it takes approximately three hours to fully charge, which results in more than an hour of playtime.
The Ball
The ball itself fits in the palm of a hand, lights up in an array of colors, and has quite a heft. It is heavy and feels solid, which lends to its durability. I was initially concerned when I accidentally drove it into walls and hard objects, but the Sphero held up well.
Sphero is waterproof, so don't worry about spills. That also means that it's a fun bathtub toy, and it's also perfect poolside. I have wood floors, which were perfect for Sphero, but it also had no problems navigating on concrete, over carpet, and across rugs.
The Apps
While there were only a few apps when Sphero was first introduced, there are now more than 20. The
main Sphero app
was the first, and this is the app that will push updates to the Sphero. It also has some basic device controls, including a joystick, which is how the Sphero is controlled in the majority of apps.
Sphero will need to be calibrated with each app. This is a simple process that involves rotating a bright blue light towards yourself, and then making sure the ball rolls in a straight line. This process needs to be repeated each time you switch apps, which is tedious. Using the virtual joystick on the screen with the original Sphero app (and many of the others), you can drive Sphero around the room or use it to instruct Sphero to perform tricks like squares, circles, and figure 8s. I found that Sphero was easily controlled and generally went where I drove it, but the controls often needed recalibration after it performed a trick.
The controls were definitely not as precise as say, a remote control car, but steering Sphero around the room was simple, even when playing with my pets. I should mention that Sphero has a range of speeds, and at a quicker pace, it is harder to control. It makes wide arcs and turns, which you need to learn to compensate for. Sphero has a range of approximately 50 feet, which means I could control it while standing a sizable distance away. The
main Sphero app
includes a color picker to change Sphero's color, which is easily one of the coolest things about the ball. You can change it to nearly any color of the rainbow. This initial app is also where you will find the SpheroVerse, which is a list of apps that work with the Sphero. Check out all the ways you can use Sphero
in this video
: http://www.youtube.com/watch?feature=player_embedded&v=P3uNVHTD-fM Orbotix has created 11 apps that can be used with the Sphero, which can all be found by
clicking this link
. The apps include Sphero Draw N' Drive, in which Sphero will follow a line drawn on the iPhone's screen, and Sphero Pet, which is designed to be used with pets. This app includes controls that make Sphero change colors, spin wildly, and shake, features that my cats found mildly interesting. There are also options that allow you to create macros and play tag. Most of these games use Sphero's distance movement controls, but a few, like Sphero Chromo, incorporate touch controls where you use the Sphero as a mouse.
Nyan Cat Space Party
, the star app of this review, is another one of the apps where Sphero is used in your hand as a controller. Controlling Nyan Cat on screen with a hand on the Sphero does take some getting used to, but ultimately, rotating and moving the ball provides precise movements in the game.
The game itself, a shooter, is a lot of fun. You play as Nyan Cat, traveling through the galaxy snapping up lollipops and hurling bacon at enemies. Take a
look at this video
to see Nyan Cat Space Party for yourself: http://www.youtube.com/watch?v=cjllV3_Ns7Y&feature=player_embedded There are also a number of third party apps, over 20 in fact. Check them out on the
Sphero website
.
What's Hot
Pets love Sphero
Compatible with over 20 apps
Durable
Unique design with impressive controls
What's Not Hot
High price tag
It's gimmicky
Requires a lot of space and smooth flooring
Our Advice
Sphero is, without a doubt, a novelty, and an expensive one at that. While I love playing with it, it is not a toy that I use for more than a few minutes at a time. The range of apps provide a lot to do, but in the end, this is still a ball, and balls can only be fascinating for so long. If you have pets or kids, Sphero is fantastic. Young children will love it, and dogs can't get enough of the flashing, spinning toy. Given its range of customization options and the sheer number of fun apps you can use with it, Sphero is an attractive option even with its high price tag. If you can afford $130 for a novelty product, you won't find one that will wow your friends and family quite like Sphero.
The Contest
Guess what? You can win a Sphero of your very own. Orbotix is celebrating its
Nyan Cat Space Party app
with a real life Space Party. You have a chance to win a plushie Nyan Cat, a Sphero Nyan Cat t-shirt, a box of poptarts, and an incredibly awesome hand-painted Nyan Sphero.
You may not know this, but we're huge fans of Nyan Cat at AppAdvice. The Nyan Cat melody might as well be our official theme song, so that's why we were so excited to share this contest with you. We're super jealous we can't win that sweet rainbow-colored Sphero, though! To enter to win, you need to take a great screenshot of the Space Party game, sharing it on Facebook, Twitter, or Instagram with the hashtag #SpaceParty. Get your friends to comment, like, and share! The coolest short with the most engagement at the end of the contest will win the award! You can get the Space Party game
from the App Store for $0.99
, and don't worry, you don't need a Sphero to play! You can use a finger, but imagine how much more fun it will be with a custom Nyan Sphero. The contest ends on March 13, so make sure to put those photos out there before then. We'll announce the lucky winner here, but make sure to
check out the Sphero blog
for all the details. Good luck!
Sphero's Overall Scores:
Aesthetic Appeal: ★★★★★ Wow Factor: ★★★★☆ Build Quality: ★★★★★ Value: ★★☆☆☆
Buy now
: Get it from
GoSphero
for $129.99. Get the Space Party app from the App Store for $0.99. [gallery link="file" columns="2"]
Mentioned apps
Free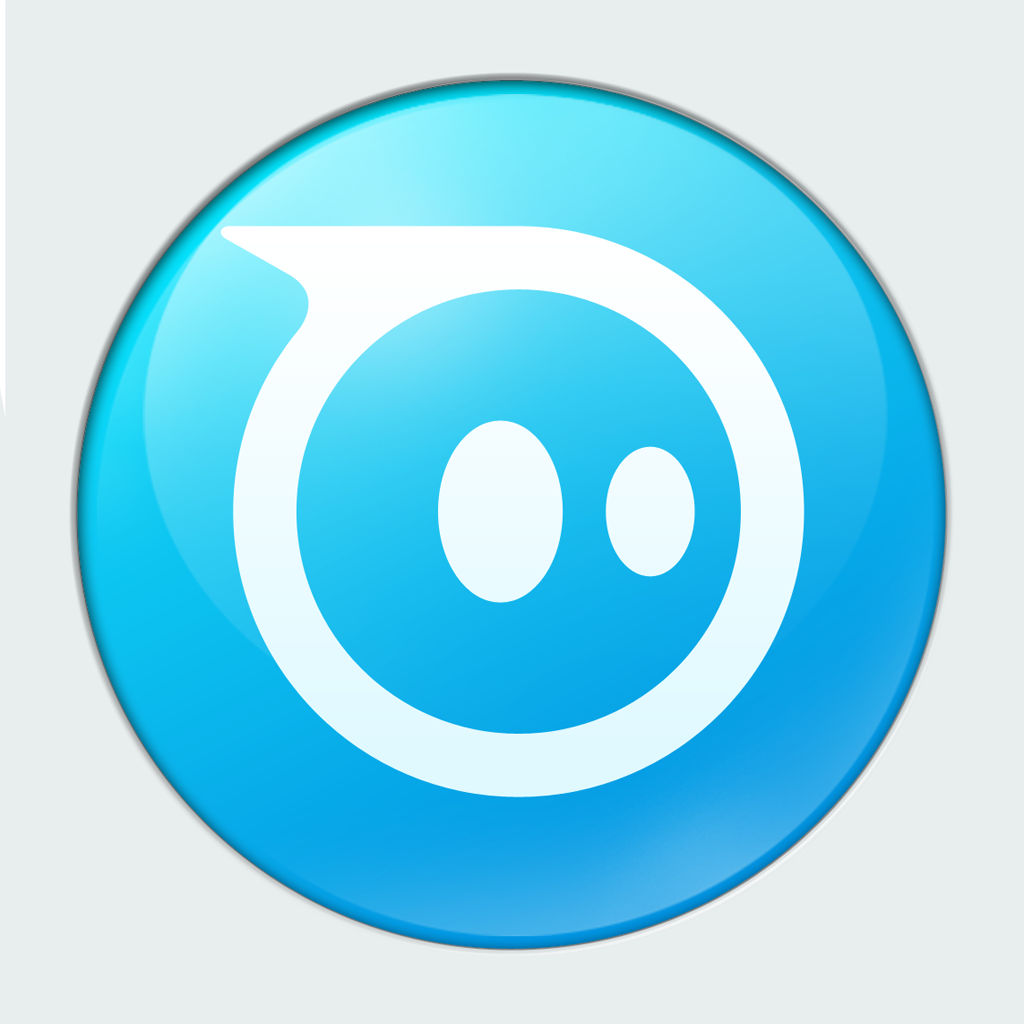 Sphero
Orbotix Inc.
Free
Sphero Golf
Orbotix Inc.
Free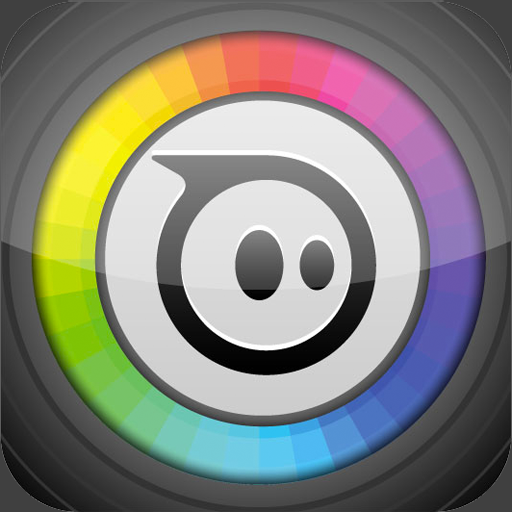 Sphero Chromo
Orbotix Inc.
$0.99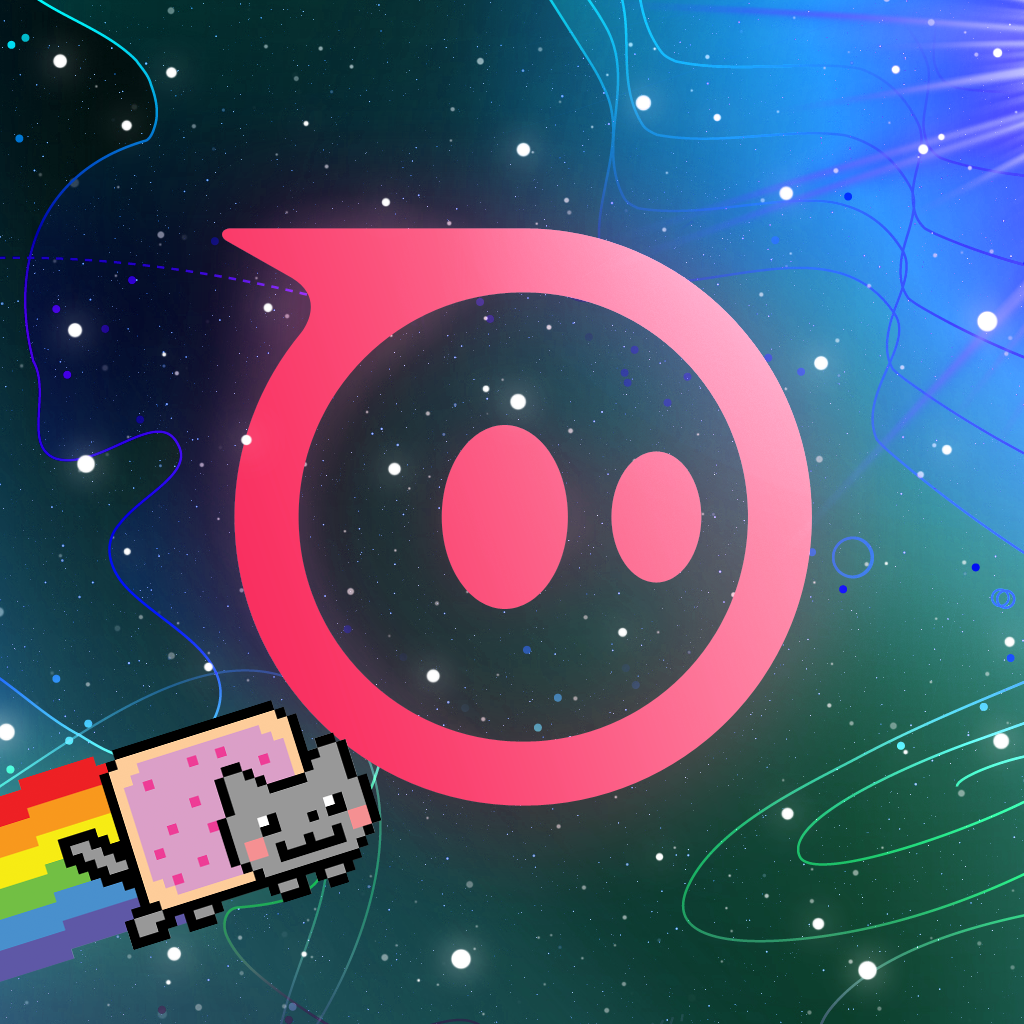 Nyan Cat - Space Party!
Orbotix Inc.
Related articles