Jim
Morrison
And
The
Doors
Are
Headlining
A
New
iPad
App
May 7, 2013
The Doors
is a new app now available for the iPad. Created by Warner Music Group, the $4.99 app offers a comprehensive look at one of the most popular bands of the 20th century. Conceived by Elektra Records founder Jac Holzman, the app's interface looks like a 1970s jukebox with each button representing a different feature. The Story is no doubt the best place to begin this unique journey. It is here where David Fricke details the making of each Doors album, plus gives a detailed account of what is now known as the "
Miami Incident
." The app also includes a timeline feature that takes the form of the radio dial from Jim Morrison's Shelby GT500. Included here are 275 entries representing key events in the history of The Doors from 1939 to the present.
Tech Nuggets, meanwhile, explores all of the equipment used in the recording of each studio album, while Cast Of Characters takes a look at everyone that made The Doors possible. Of course, the app also includes music. Under the Music Room, a user can flip through classic Doors LPs, read the lyrics, and hear song samples. Better still, the app will scan and match full tracks from a users' library. In total, The Doors app includes 44 video commentaries, plus six full-length Doors music videos. Additional features include:
Graphic Novel – Tale of the infamous Miami Incident by Dean Haspiel & Adam Holzman, plus a Doors Dossier of actual FBI files and many trial related documents
Doors Map of LA – Prime hot spots in the band's history, with photos and stories
Vignettes – from Patti Smith, Hunter S. Thompson, Greil Marcus and Francis Coppola, as well as John, Ray and Robby
Social – In-app links to Social Media and the iTunes store
Gallery – All the App's photographs, artwork, tape boxes, memorabilia, press releases
Favorites – A personal portfolio of treasures, chosen by you
The Doors app looks promising and I can't wait to explore it further. There is one feature, however, that I hope is corrected in a future app update. It is great that the app offers one location to listen to every song ever published by The Doors. Equally so, I'm glad to see that it scans the iPad's Music library to identify the songs that have already been purchased. Unfortunately, song samples are only 30 seconds in length, even though Apple offers no such restrictions when songs are sampled through the iTunes app. Hopefully, this limitation is eventually corrected. Better still, I would love to see the app include Spotify and/or Rdio integration so that music subscribers can listen to entire songs too.
The Doors
 is available now in the App Store. [gallery]
Mentioned apps
$4.99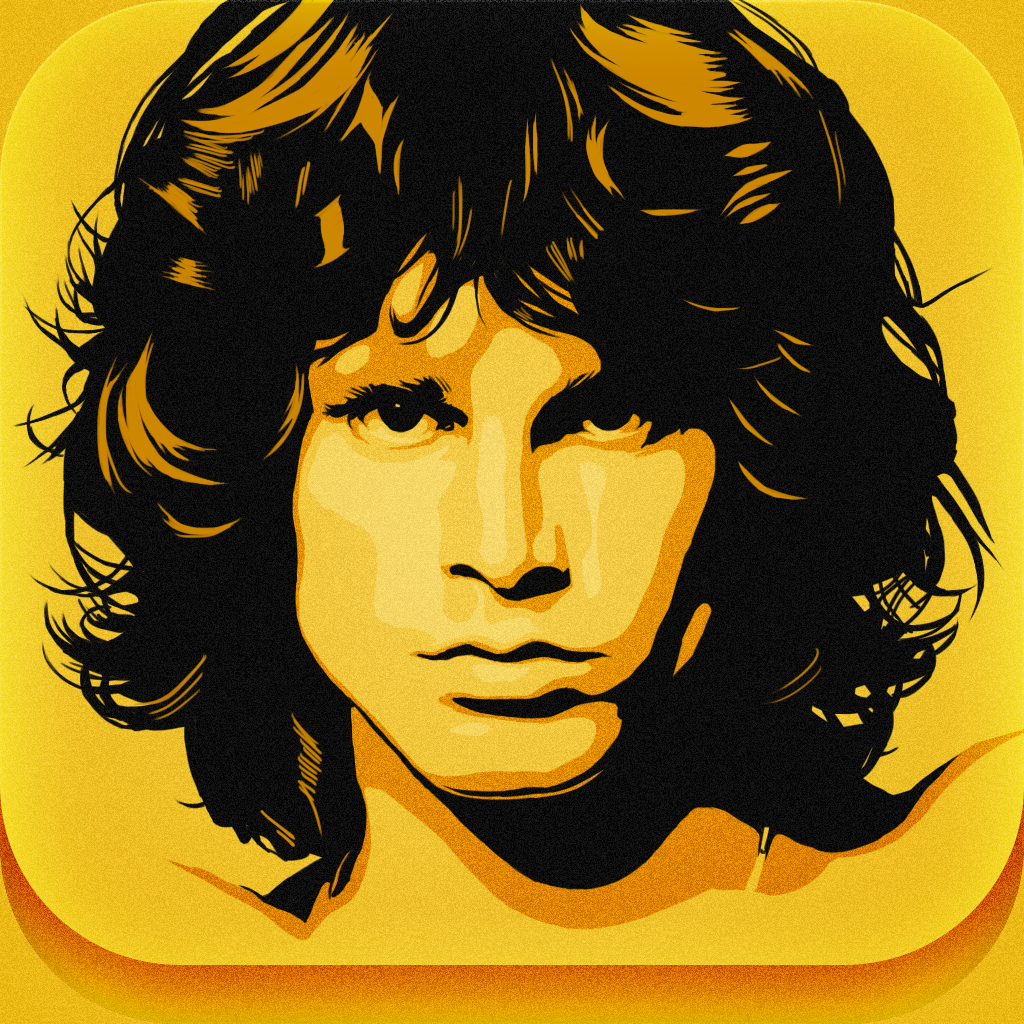 The Doors
Warner Music Group
Related articles