Best
new
games
of
the
week:
Goblin
Sword
and
Doppler
September 19, 2014
Every week, our staff will handpick a game from the past two weeks that we believe is a must-have download for your iPhone or iPad. These games will always be from a wide variety of genres, but they are chosen because our own staff members love it and can't quite put it down. So here are this week's picks! Enjoy, and happy gaming!
Goblin Sword
Are you in the mood for a classic, retro action platformer game to spend the weekend with on your brand new iPhone 6 or 6 Plus? Yeah, neither can we. That's why you should check out our Game of the Week, Goblin Sword.
This awesome action adventure platformer game has a 16-bit look and feel with the art style, but no detail has been left out of this pixelated world. Environments are colorful, bright, and lush, and animations are incredibly smooth. The adventurous soundtrack is also just what you'd expect from a game in this genre as well.
The controls in the game are simple, with directional buttons in the bottom left for movement, and an attack and jump button on the right. The default layout works well enough, but players can customize where they want the buttons, as well as control the opacity of them on the screen.
Players will adventure through various areas, and each will have about 18 levels to get through. The goal is to get from the starting point to the next area while collecting the crystal shards and coins along the way, making sure you don't die at the hands of monsters or obstacles. There are even challenging boss battles for you to go up against. Coins can be spent in the shop for various pieces of equipment, such as weapons, armor, and relics to help you in battle. Your home will showcase souvenirs you've collected, and there are also quests to complete.
Our staff have been playing Goblin Sword quite a bit over the last week as we waited for our new iPhones, and as fans of the classics, we are loving this game. If you're a fan of the action platformer, make sure to pick this one up today. You can get it on the App Store as a universal download for $0.99 for a limited time.
For a closer look at Goblin Sword, check my full review.
Honorable Mention
Doppler
In the mood for a super difficult twitch reflex game? Then you should take a look at our Honorable Mention, Doppler.
This electrifying twitch game features minimal, but flashy graphics that are sure to appeal to your eyeballs. Animations are buttery smooth, and the soundtrack is top notch.
There are several different game modes that you can play, and they are all available from the get-go: Infinite, Extreme, and Time Attack. Infinite and Extreme are basically the same thing, where you play for as long as you can, but Extreme moves at a much faster pace than Infinite. Time Attack gives you a certain amount of time to unlock all of the stars, so you need to be even quicker.
Regardless of your chosen mode, the goal of the game is the same. You have to maintain a charge on the line that twists and turns. To do this, you connect and control two circles on both sides of the line. They create an energy link that charges the line, but the circles need to be close to each other to do this. The bond dissipates when they stray too far or hit the line itself. A bar in the top right corner dictates how much energy the line has — if it's depleted completely, the game ends. Your score is how long you managed to survive.
We always enjoy a good twitch reflex game here at AppAdvice, and this week Doppler gets our respect. If you love a challenge, then make sure to pick this one up. You can find it on the App Store as a universal download for $0.99 for a limited time (50 percent off the normal $1.99 price).
For more information on Doppler, don't miss my original review.
Mentioned apps
$0.99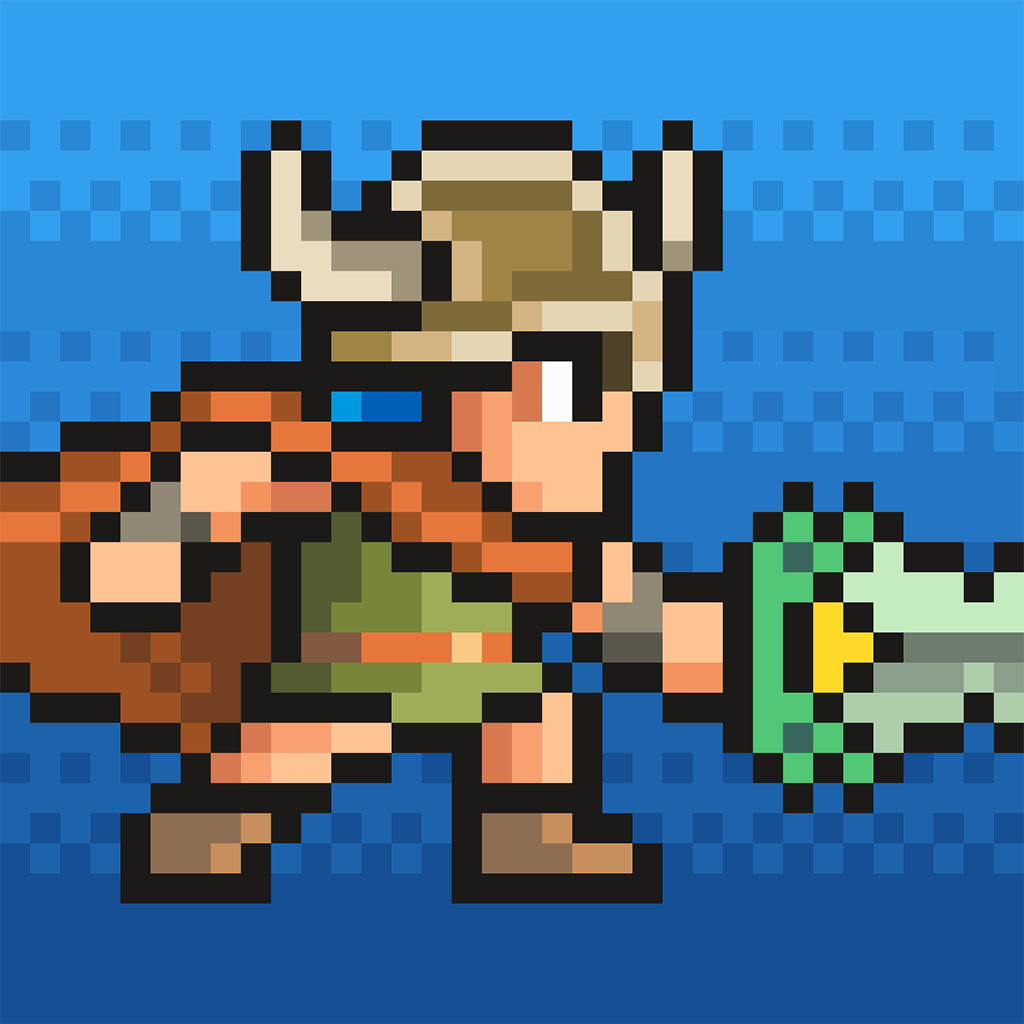 Goblin Sword
Eleftherios Christodoulatos
$1.99
Doppler
My Go Studio
Related articles