Best
new
games
of
the
week:
Asphalt
Overdrive
and
Joinz
October 3, 2014
Every week, our staff will handpick a game from the past two weeks that we believe is a must-have download for your iPhone or iPad. These games will always be from a wide variety of genres, but they are chosen because our own staff members love it and can't quite put it down. So here are this week's picks! Enjoy, and happy gaming!
Asphalt Overdrive
Can't get enough racing car action? Yeah, neither can we. That's why our Game of the Week title goes to Asphalt Overdrive from Gameloft.
If you're familiar with the Asphalt series, you will know that the game comes packed with realistic environments and true-to-life cars that you're able to take for a spin. Asphalt Overdrive is the first spinoff in the franchise, and it's a free-to-play game that lets players get their on-the-go racing in for the day.
The graphics in Asphalt Overdrive are still very pragmatic, but it's more like an '80s version of California, thanks to the bright, flashy, and retro art style. It's a bit reminiscent of Grand Theft Auto: San Andreas if you think about it, because there's also a lot of outrunning the cops involved.
Overdrive is mission-based and has seven different types of quests for you to challenge yourself with. There are also 30 different licensed vehicles that you can drive, including the Lamborghini Countach, Ferrari Testarossa, and many more. To top things off, there are plenty of social features so you can team up or even compete with friends.
We're always up for a good racing game here at AppAdvice, so we're enjoying Asphalt Overdrive so far. Fans of the series or racing games in general should be checking this one out. You can get it on the App Store for free with in-app purchases.
For more information, check out our original article.
Honorable Mention
Joinz
I feel that this one didn't get enough appreciation from the past few weeks since it came out, so it's getting the Honorable Mention pick for the week: Joinz from Noodlecake Studios and Game Brain.
Who doesn't love a good puzzle game? With Joinz, it's the beautiful lovechild of Threes! and Tetris, so that's reason enough to check it out, especially if you're a fan of either game.
Joinz sports a very minimal and clean flat look to it, so it will go well with the overall aesthetics of iOS. Things are bright and colorful, with smooth animations that you'll just love. The ambient soundtrack is very soothing, so it's a delight to hear, along with the sound effects.
The goal of the game is to create the Tetris-like shapes that you'll find at the top of the screen. To do this, you need to move the colored blocks around on the grid underneath. This is done by sliding them with your finger — but after each move, a new block appears on the screen. To make the shapes, join together like-colored blocks in those shape configurations. The sliding mechanic is taken from Threes!, while the shapes come from Tetris — it's the perfect hybrid.
To make things interesting, there are gifts that you can receive once you get a certain amount of points (the more shapes you match, the more points you earn). The power-ups are useful, ranging from bombs that can clear the board or increasing your score. The game ends when you are no longer able to make any connections and the board is filled.
We've been enjoying this game a lot for the past few weeks, and it's definitely one that should be in your puzzle game collection. You can get it on the App Store as a universal download for $1.99.
For a closer look at Joinz, check my full review.
Mentioned apps
Free
Asphalt Overdrive
Gameloft
$1.99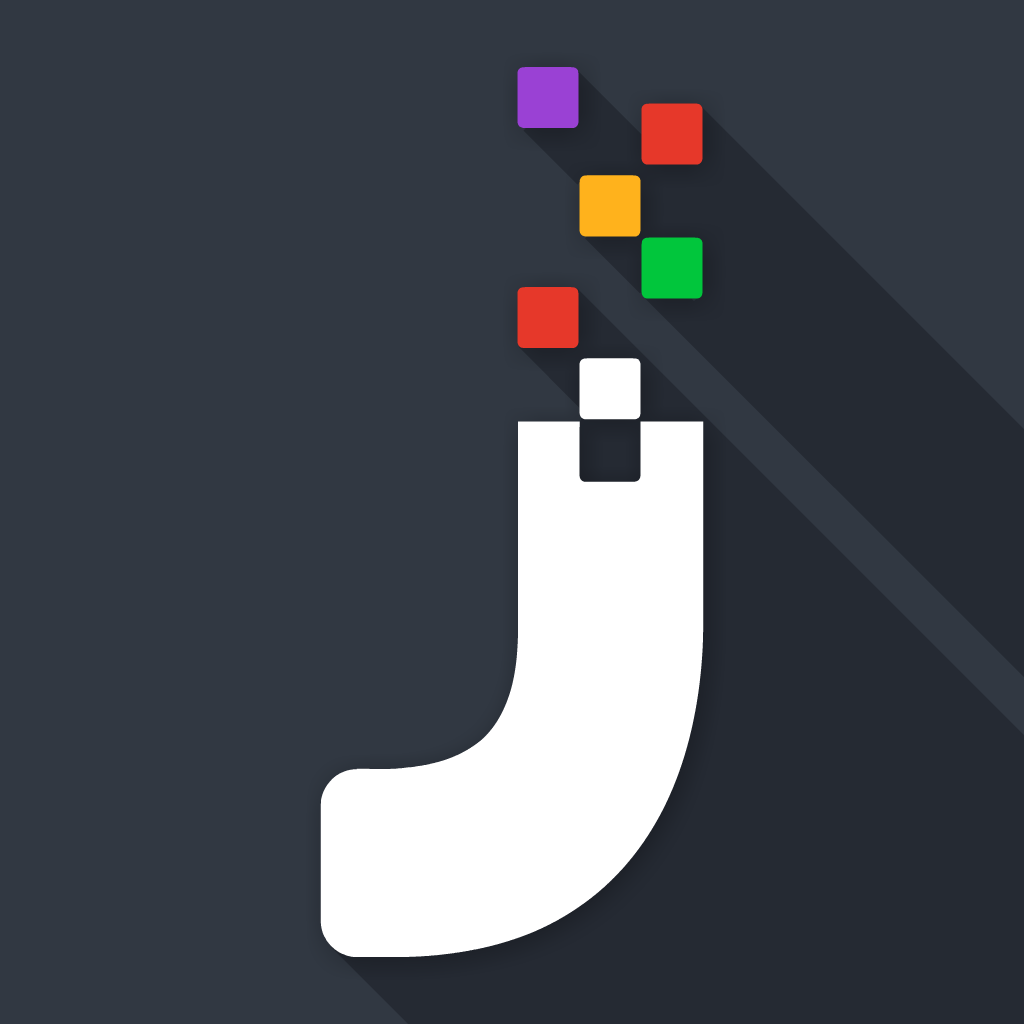 Joinz
Noodlecake Studios Inc