Carrot
Weather
delivers
the
forecast
and
a
side
of
snark
to
your
Apple
Watch
App-dicted
April 21, 2015
Recently, we put Carrot Weather to the test against Funny or Die Weather, and Carrot almost held her own. The $2.99 price tag and the inability to swipe left to right to change locations were the only reasons Carrot Weather could not emerge victorious. With a recent update, though, Carrot not only gets the swipe to change locations feature, but also adds an Apple Watch companion app.
On your wrist, Carrot will give you funny but precise forecasts for 24 hours and seven days. Take a glance down to get current weather conditions and see when a storm is about to hit. Of course, Carrot's sense of humor is just as irreverent on Apple Watch as it is on the iPhone. For a sneak peak of how Carrot Weather looks on the Apple Watch, check out this demo from our sister site, WatchAware. If the demo doesn't load, just click here.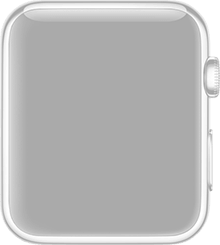 In addition to the Apple Watch app, several other new features have come to Carrot Weather in this latest update. You can now change locations by swiping left to right, and can pull down from the navigation bar to see the local time. Unfortunately, you still have to tap on the navigation menu to find the Secret Locations you have unlocked. There is also now a wind speed toggle in the app's settings, dew point on the details screen, improved 24 hour and short-term forecast graphs, and more Secret Locations. Finally, typing "I'm feeling lucky" into Carrot's command line will send you to the weather forecast for a random location. You can access the command line by tapping and holding Carrot's ocular sensor.
Carrot Weather is available for $2.99 on the App Store, and is compatible with the iPhone, iPad, iPod touch, and Apple Watch.
Mentioned apps
$2.99
CARROT Weather - Talking Forecast Robot
Grailr LLC
Related articles