Best
new
games
of
the
week:
Knights
of
Pen
&
Paper
2
and
Fragger
2
Pocket Gaming
May 22, 2015
Every week, our staff will handpick a game from the past two weeks that we believe is a must-have download for your iPhone or iPad. These games will always be from a wide variety of genres, but they are chosen because our own staff members love it and can't put it down. So here are this week's picks! Enjoy, and happy gaming!
Knights of Pen & Paper 2
In the mood for an epic tabletop RPG adventure over the long weekend? Then look no further than our Game of the Week, Knights of Pen & Paper 2 from Paradox Interactive.
In this sequel to the original and highly acclaimed RPG, you'll be greeted with a gorgeous 16-bit pixelated art style that will tug at your old-school gamer heartstrings. Despite the retro look, everything in the game is detailed and looks beautiful. All of the characters have distinctive appearances and can be customized further by race and hero class. The game has an original, adventurous soundtrack that pulls you in to the vast and immersive game world.
Like most RPGs, Knights of Pen & Paper 2 will have various villages for your party to travel to, take on quests, explore a large world and dangerous dungeons, battle monsters, and more. However, the thing that sets this game apart from others is the fact that it is styled like an actual tabletop RPG game, and you play as both the game master and party members. The main questing part is done by the adventurers, of course, but you take the role of game master by controlling what monsters and how many appear in fights, and you can also change the game room to give better bonuses for the party. Dice rolls determine the success and failure of actions.
As you set out on the journey, you'll fight monsters to gain experience points for the party (as long as they are alive) and get rewards. The rewards can range from gold coins to useful items. Coins are necessary for traveling, resting, reviving fallen allies, and buying powerful gear from the shop. Character skills can be increased when they level up.
Just like other traditional RPGs, things are a bit slow in the beginning, but the pacing picks up at a gradual pace as you go on. We've been playing the heck out of this game over the past week, and it's definitely a must-have for any RPG or tabletop gaming fan. You can get Knights of Pen & Paper 2 on the App Store as a universal download for $4.99.
For a more in-depth look at the game, make sure to check my full review.
Honorable Mention
Fragger 2
Prefer some explosive physics-based puzzle fun instead? Then you need to get our Honorable Mention, Fragger 2 by Harold Brenes. Yes, you read that right — this is the much-anticipated sequel to the original Fragger that graced many of our iPhones years ago.
While it seems that the trend of physics-based slingshot puzzle games died out a while ago, it was a big surprise when Fragger 2 hit the scene. This sequel comes with the same cartoonish visual styles but with a bit more polish than before. The background music is fun to listen to, and the clicks of the grenades and explosions adds that last bit of charm.
Fragger 2 brings three new worlds that have 30 levels each, so there are plenty of challenging puzzles awaiting you for the price. The goal is to eliminate all enemies on the stage by blowing them up with your limited supply of grenades. Because of the restricted arsenal, players need to think carefully about the trajectory of the throw and the physics involved, as well as the order of obstacles. The sequel also introduces some brand new game mechanics, like laser switches and gravity shifters, which make things interesting to watch when chain reactions go off. Instead of going for a star system, Fragger 2 awards players a medal if they can get a perfect score (solve the puzzle in the least amount of moves).
The controls are simple — drag to aim and control the power of the throw. Releasing your finger will let the grenade fly, so make sure you aim it right. If you change your mind, tap on the button in the bottom right to cancel. You can also use another finger to aim if your first finger goes off the screen.
We were big fans of the original Fragger, so Fragger 2 is a welcome addition to our game collections. If you loved the original Fragger, or just like physics-based slingshot puzzle games in general, then you need to check this out. Fragger 2 is available on the App Store as a universal download for $2.99.
For more about Fragger 2, don't miss my review.
Mentioned apps
$4.99
Knights of Pen & Paper 2
Paradox Interactive
$0.99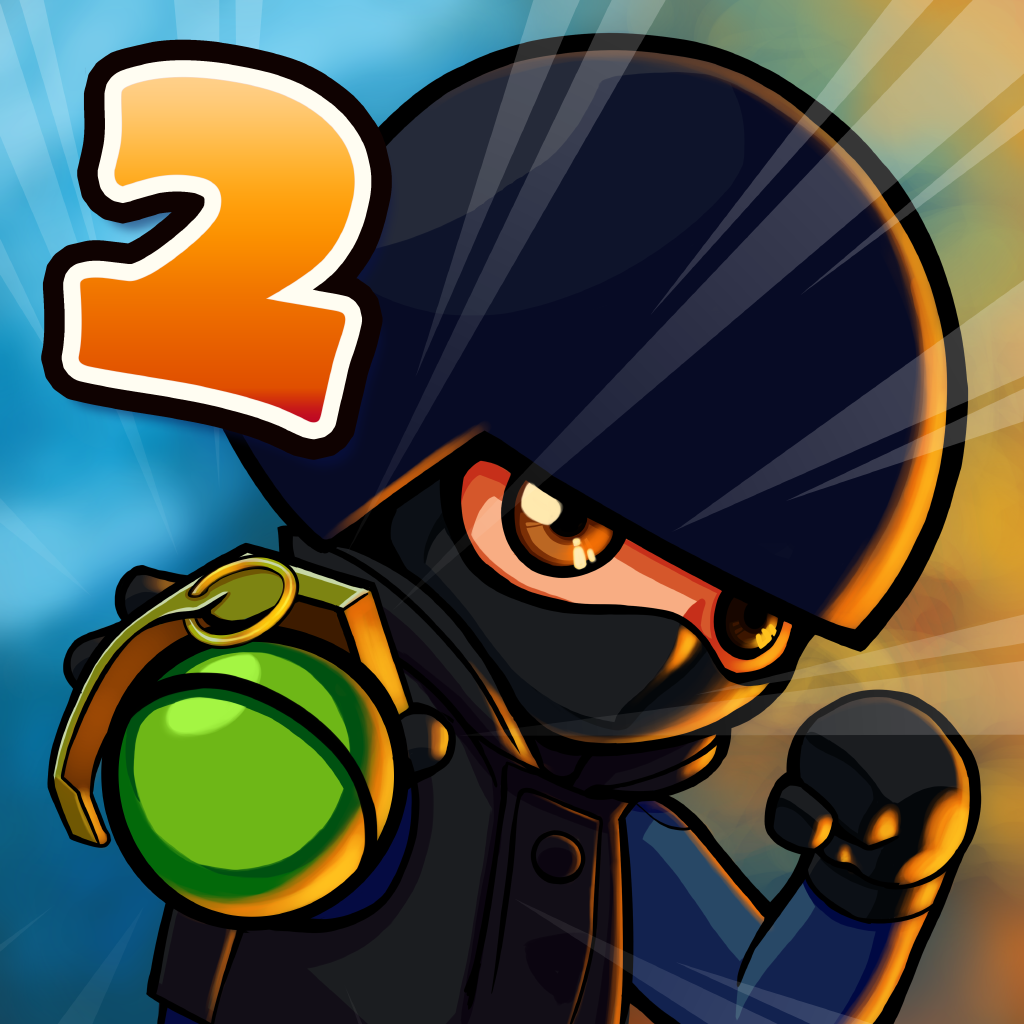 Fragger 2
Harold Brenes
Related articles