Easy
Ten
makes
learning
languages
as
simple
as
checking
the
time
App-dicted
May 29, 2015
Most people think that learning a foreign language is difficult and time-consuming, but Easy Ten has made building your vocabulary as easy as checking the time with its new app for Apple Watch. Each day, the app gives you 10 new words to learn, in either Spanish, Portuguese, Italian, French, German, or Russian.
Easy Ten's iPhone or iPad app starts with letting you choose your language and the themes for the words you want to learn. After that, the app provides you with 10 words to learn each day. As you learn the vocabulary words, Easy Ten provides you with audio pronunciations as well as translations, definitions, and example phrases or sentences.
On your Apple Watch, Easy Ten enables you to learn new foreign words using geolocation and speech recognition technology to search for words in its database. The Apple Watch app can also provide you with vocabulary words based on the preferences you set up within the iPhone app. Easy Ten users receive push notifications each day to remind them to spend some time learning. See Easy Ten's Apple Watch app in action with the demo below.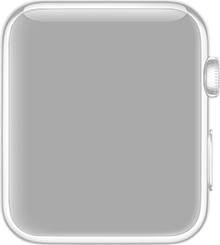 The app encourages you and helps you to memorize the words. Once you think you've got the words memorized, you can take a short quiz to test your newfound knowledge. Your progress is tracked and compared with other users on a leaderboard, turning the task into a game.
Easy Ten is available for free on the App Store, but it will only provide you with new words to learn for seven days after download. Once the seven days are up, you will need to purchase a recurring subscription via in-app purchase to continue using the app. Subscription prices range from $4.99 for a month of new daily words to $19.99 for a year. If you want an unlimited subscription with no expiration date, that is available for a $29.99 in-app purchase. Easy Ten is compatible with iPhone, iPad, iPod touch, and Apple Watch. The app requires iOS 7.0 or later.
Mentioned apps
Free
easy ten - learn 10 foreign words per day in Spanish, Portuguese, Italian, French, German and Russian languages
Vlastor OOO
Related articles