For
the
best
photographic
times,
Lumy
is
now
available
on
Apple
Watch
iPhotographer
May 21, 2015
Professional photographers already know about the golden hour, which is the time around sunrise and sunset. This magic hour provides the softest, warmest light for taking photos. The Lumy app, recently updated for Apple Watch, helps you be ready when that perfect time of day approaches.
Get ready for taking photos with morning and evening Magic Hours and weather information so you can plan accordingly. On the iPhone and iPad, Lumy provides a Today Widget with sun details, notifications, current temperature, and a gesture-based design. You can quickly see the astronomical, nautical, and civil twilight times for your current location. The app does not require an Internet connection for calculating Magic Hours.
Now on the Apple Watch, take Lumy with you and be ready to capture that awesome picture. You can keep track of the Magic Hours, get brief weather conditions, check the sun's current position with a Glance, and also receive, enable, or disable notifications. If there was one app a photographer needed on their wrist, this is the one.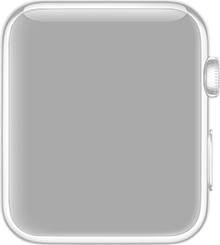 Whether you are a long-time expert, a new photographer, or just want to snap a photo at the best time of day or night, then
Lumy
can help. This universal app is available on the App Store for $1.99.
Mentioned apps
$1.99
Lumy - Helps You Track Photographic Times
Santhalakshmi K
Related articles