Handy
pocket
references
for
word
lovers
and
writers
from
Dictionary.com
Getting Stuff Done
May 7, 2015
There is always a reason to have a great reference app handy. Whether you need to look up a word for an essay, find a synonym for an article, or just like to learn a new word each day, there are a couple of terrific apps for you from Dictionary.com.
Dictionary.com Dictionary and Thesaurus
With both free and paid versions available, the Dictionary.com app is good source for definitions and much more. The app has a clean, easy-to-use interface. The home screen provides interesting articles, which is a nice feature.
You can type your word or speak it. You will then see results similar to those in a physical dictionary with a list of definitions for the word. You will also see the pronunciation which has an option for audio. You can quickly translate the word into another language, obtain synonyms, locate medical definitions, see example usages, and much more.
The menu has a variety of options. You can check out the Word of the Day, view a list of slideshows available, see local lookups and trends, and view your history and favorites. You can also access the thesaurus which conveniently changes the accent color so that it is clear you have moved from the dictionary area.
Additional features for Dictionary.com include the option to add the Word of the Day to your notification center as well as Apple Watch support. On your watch, you can search for a word, check out your favorites, look through your recents, or view the Word of the Day with a Glance.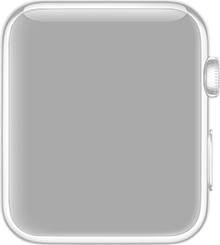 Thesaurus Rex by Dictionary.com
If you would prefer to use a standalone app for your thesaurus instead then Thesaurus Rex is a good choice.
Just type in your word and a clarification question may appear. For example, the word "funny" brings up two possible meanings for the word. It could mean comical or it could mean odd. So, you simply choose which meaning of the word you intended and you will be shown a list of synonyms. If you select a synonym you will see a brief definition, the option to search by that word, and star to mark it as a favorite. You can also hear the pronunciation of the word with a simple tap. The app saves the words you have searched so that you can quickly move forward or back to view others you have used.
You can also switch from the list view to see the origin and history of the word along with available examples and tips. This can be done easily with the buttons on the bottom of the screen.
The settings are very simple. You can choose from synonyms, antonyms, and rhymes for the default results. You can also change the sort order from relevance to alphabetical.
Both Dictionary.com and Thesaurus Rex are terrific reference apps to keep close by. Whether you need the reference yourself or are helping your kids with their homework, they both have good information.
Dictionary.com offers both a free version and a premium version which is $3.99. They both have in-app purchase options at varying prices depending on the version you have chosen. Thesaurus Rex is available for $2.99 and also offers in-app purchases. Both apps are designed for iPhone and iPad.
Mentioned apps
Free
Dictionary.com Dictionary & Thesaurus
Dictionary.com, LLC
$3.99
Dictionary.com Dictionary & Thesaurus Premium
Dictionary.com, LLC
$2.99
Thesaurus Rex by Dictionary.com
Dictionary.com, LLC
Related articles