Help
your
friends
and
family
know
where
you
are
with
Arrive
The World Around You
May 26, 2015
When you're running late to a meeting, heading home in heavy traffic, or want to make sure your kids got to school in one piece, you need an app that will give you and your loved ones a bit of peace of mind. Arrive – private GPS location sharing helps you achieve just that on your iPhone or Apple Watch with a simple interface and a beautiful design.
Arrive combines GPS technology with SMS messaging to privately share your location with your contacts. You set how long you want to share your position, and Arrive sends an SMS message with a unique map link to any of your contacts. Your friends and loved ones can view your location in real time until the link expires, using either the Arrive app or any browser.
The Arrive companion app for Apple Watch is robust and full-featured, while still keeping things simple. You can share your location straight from your wrist or view others' locations easily. See the demo below, or click on this link if the demo fails to load.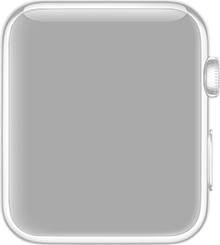 Arrive is a great way to tell people where you are, whether you're someone with a busy schedule, a parent checking in with your kids, or a runner or biker who needs to share your location during a race. Unfortunately, the free version is pretty limited. You can only share your location with up to three of your favorite friends, and cannot change the duration from the default of 15 minutes. Arrive Pro is available as a $1.99 in-app purchase, and allows you to choose from your entire address book and set the duration for as short or as long as you want.
Arrive is available for free on the App Store, and is compatible with iPhone and Apple Watch. The app requires iOS 8.0 or later.
Mentioned apps
Free
Arrive - private GPS location sharing
Flow Studio a.s.
Related articles