My
favorite
Apple
Watch
apps
this
week
include
CloudMagic,
Slack
and
Amazon
App-dicted
May 14, 2015
Wearing my Apple Watch throughout the day, I have noticed which apps I go to the most and which are just plain convenient to have nearby. These three apps work great on the watch and have awesome features for it.
CloudMagic Email
CloudMagic is a good alternative to the default email app on your device. It works with popular email types such as Exchange, Gmail, iCloud, and Yahoo Mail. The app has other great features like customizable reminders, multiple email accounts, and integration with Zendesk, Evernote, Salesforce, and more.
On the Apple Watch, CloudMagic works very well. You can select which inbox you would like to access each time you open the app. Once within the inbox you have selected, unread emails are clearly marked and replying is easy with preset responses or the microphone option. The Glance shows your most recent email from each account. Notifications let you read the email as well as reply, delete, or archive it. For an added bonus, the colors chosen for each account on your iPhone carry over to the Apple Watch. I really love the features for this app on the watch.
CloudMagic Email is available for free on the App Store. The free version allows up to five email accounts and the subscription-based CloudMagic Pro provides unlimited accounts.
Slack
Slack is a great tool for communicating with your remote team of coworkers. It offers instant and direct messaging, file and photo sharing, and integration with services such as Dropbox, Asana, Zendesk, and many others. There are customizable channels, private groups, and the ability to switch teams easily for multiple accounts.
On the Apple Watch, Slack immediately shows you the number of unread messages waiting. You can also quickly view direct messages or mentions with a tap. Switching between teams is easy by gently pressing down on the screen. Notifications are perfect so that you never miss a message. Plus, replying to messages from the Apple Watch is easy with preset responses, a microphone option, and an emoji selection. As a remote worker, Slack on my watch keeps me in the loop at all times.
Slack is available for free on the App Store for users once the business account has been set up. There are various plans available at different prices to fit your business.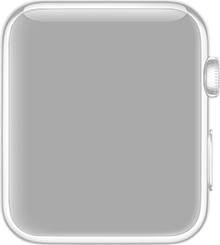 Amazon App

Like so many others, I am an Amazon shopper. From my computer to my phone to my tablet, I take advantage of the tremendous variety and good prices I find for all sorts of items. The iPhone app offers multiple wish lists, access to account information, recommendations, notifications, and many helpful shopping features.
On the Apple Watch, Amazon allows you to search, buy, and receive notifications. When you open the app, just tap the search button and say the item you want. You will then see a list of products with prices, Amazon Prime indicators, and brief descriptions. You can also search again or add products to your wish list. Making purchases is super easy once you activate the option on your iPhone app. Yes, the convenient yet sometimes dangerous 1-Click purchasing is available on the Apple Watch. I like how easy it is to search and how responsive the app is on the watch.
The Amazon app is available for free on the App Store.
This is the second week for sharing my favorite Apple Watch apps. I really love these three because they all work really well on the watch and provide more than just notifications. Do you use any of these apps on your Apple Watch? If so, what are your thoughts on how well they work? Feel free to share your thoughts in the comments.
Mentioned apps
Free
CloudMagic Email
CloudMagic, Inc.
Free
Slack - Team Communication
Slack Technologies, Inc.
Free
Amazon App: shop, browse, scan, compare, and read reviews
AMZN Mobile LLC
Related articles