Navigate
your
paper
airplane
through
Amsterdam
in
KLM's
Jets
Pocket Gaming
May 20, 2015
Amsterdam-based KLM Royal Dutch Airlines has entered the world of pocket gaming with Jets. This fun-filled game leads you to fly your paper airplane safely through an obstacle-ridden cardboard world modeled after Amsterdam.
In Jets, you must fly your paper airplane through the center of the Venice of the north, navigating through and over canals, bridges, and pipes, all the while avoiding cars, trams, and boats. You also have to keep an eye out for tricky obstacles, like functioning drawbridges, and you can get a good laugh when the trams ring their bells at you for getting too close.
The game connects with your real-world flying, too. When players book a flight with KLM, they are rewarded with in-game goodies. If a player flies from Amsterdam Airport Schiphol or has a transfer in Amsterdam, they can earn even more rewards by arriving to their gate on time.
KLM's Jets allows you to play in solo or multiplayer mode, so you can hone your flying skills on your own and then challenge your friends in a turn-based game. The missions get harder as you improve your skills, and you can share your victories on social media networks like Facebook, Twitter, or Google Plus.
To see the gameplay, check out the video below. If the video fails to load, you can click this link to find it on YouTube.
KLM Royal Dutch Airlines say they have plans to add additional paper crafted versions of world cities later this year, so the game should have a fair bit of replay value. Jets is available for free from the App Store, and you can buy wings, which are used to revive your aircraft when you crash, or power ups via in-app purchase. KLM's Jets is compatible with iPhone, iPad, and iPod touch, and requires iOS 8.0 or later.
Mentioned apps
Free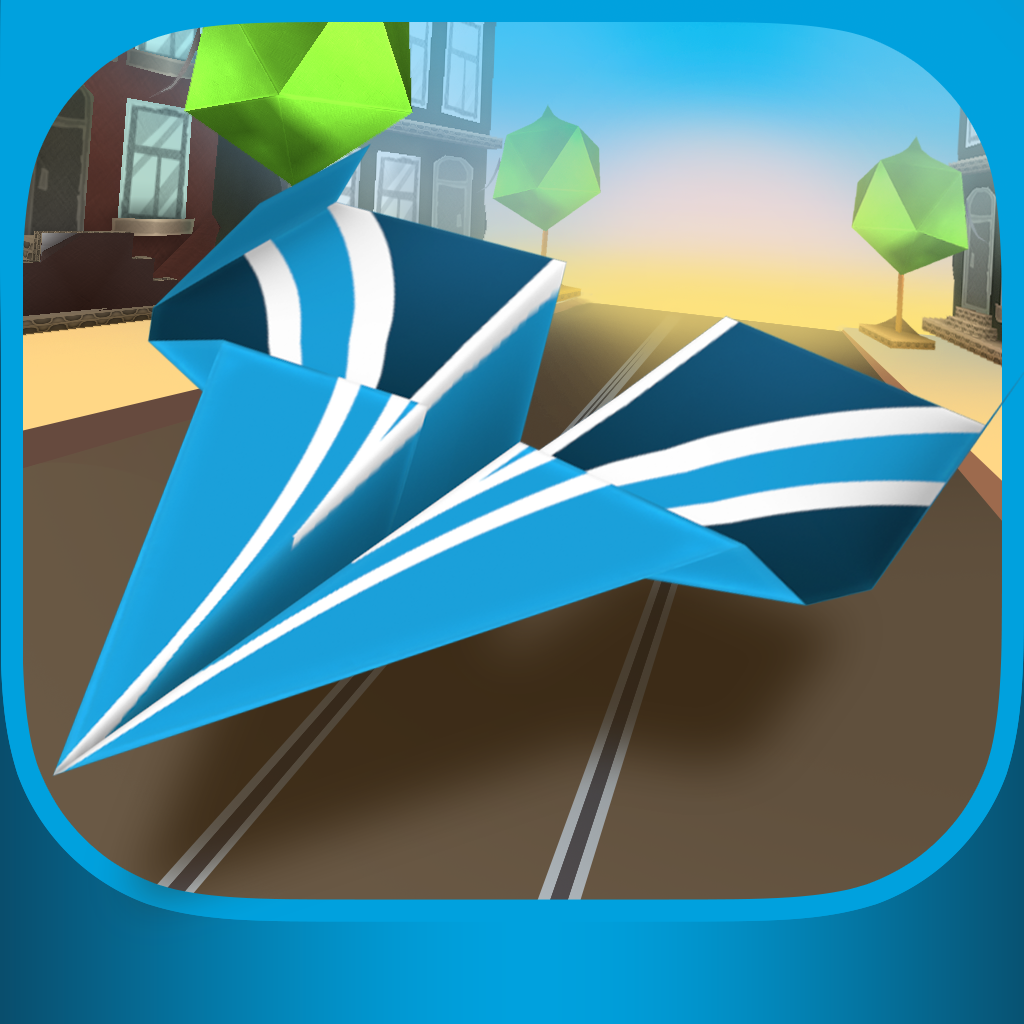 Jets - Flying Adventure
KLM Koninklijke Luchtvaart Maatschappij N.V.