Never
miss
another
show
with
TV
Guide
Mobile
Connected Theater
May 11, 2015
In our busy lives it can be hard to remember things like television show premieres or a finale you have been waiting to see. If you enjoy watching a lot of TV or even just certain shows, TV Guide Mobile has helpful reminders, current listings, and entertaining details about all types of shows.
With the TV Guide Mobile app you can view local listings, set up a Watchlist, see what is trending, and even check out photos. You can also jump quickly to prime time shows and sporting events.
The channels displayed in the listings can be set by HD only, SD only, your favorites, or all channels. Scrolling through the listings is easy and clicking on any show will bring up its details. You can set a show as "I'll Watch," create an alert for it, or add it to your Watchlist. You can also see other available upcoming times and days for the show. If there is a brief description available, that will displayed as well.
Setting alerts is a great feature. You can set the alert lead time for increments up to one hour before the show begins. You can also set whether the alert should be one time or recurring. This is useful if you just want a reminder for the next episode. You can set recurring alerts for all episodes or just new ones.
Adding shows to your Watchlist is convenient. You can see the upcoming airings and find information about previous episodes. For example, if there are streaming options listed you can connect to iTunes or Hulu for viewing choices.
There is a quick Tonight navigation link which is handy so that you do not have to scroll through the listings to get to the prime time shows. This displays some of the popular shows beginning at 7 p.m. There is also a Sports link in the navigation which will show the upcoming sporting events for the day.
You can enjoy photos of your favorite shows and stars. The photos can be shared on Facebook, Twitter, or sent via email. There is also an informative News section for what is happening today. It contains news about shows, actors, series, finales, and more. You can also filter the news by your Watchlist.
TV Guide Mobile is now available for the Apple Watch. You can quickly check out what is trending, set alerts, or view your Watchlist with ease.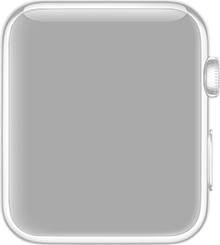 TV Guide Mobile
is an ad-supported app and available for free on the App Store. It is designed for iPhone and iPad with Apple Watch support.
Mentioned apps
Free
TV Guide Mobile
TV Guide
Related articles