Read
books
wherever
you
go
with
Wear
Reader
on
your
Apple
Watch
iOS Reading
May 14, 2015
Perfect if you are traveling or just on the train heading for the office, Wear Reader lets you keep your books handy. Just upload books with the iPhone app and then read them on your Apple Watch.
Wear Reader displays text across your screen one word at a time, but at the pace you choose. You can select the speed from 50 to 1,000 words per minute. You can also adjust the long word display to a slower percentage. You can pause the stream easily if needed as well as rewind or fast-forward. You can also choose to stop after each chapter or just continue on.
Wear Reader is a great way to keep a book with you no matter where you go. You can upload books from iCloud or Dropbox to access them on your Apple Watch. If you use iBooks or Kindle, those books can possibly be used if the DRM is removed. Lifehacker has an article that might help if you fall into this situation and want to give it a try.
Take a look at Wear Reader on the Apple Watch and click here if you are unable to view it: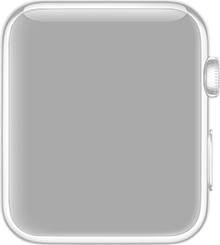 Wear Reader
is one of the most convenient apps to have for your Apple Watch if you love to read and just cannot put your book down. The app is available for $0.99 on the App Store with no in-app purchases.
Mentioned apps
$0.99
Wear Reader
Jacoh
Related articles