The
Yoga
8
update
brings
improvements
for
the
Apple
Watch
and
Health
app
integration
Connected Fitness
May 18, 2015
With the Yoga 8 app you can practice eight minutes of yoga per day to be on your way to a healthier body and mind. The app received an update recently with improved performance for Apple Watch wearers, providing an even easier way to stay healthy.
The app on iPhone provides step-by-step instructions and helpful illustrations of each pose, which is perfect for beginners. There are voice-initiated workouts which include Sun Salutation, Flexibility, and Balance. All poses included in the workouts can be easily viewed before you begin and you can pause and resume the workouts at any time.
Yoga 8 now integrates with the Health app on the Apple Watch. If you have already started a workout, strap on your watch and pick up right where you left off on your iPhone. You can see the workout chosen, current pose illustration, and the duration along with the calories burned. You can pause and resume your workout on the watch as well with just a tap.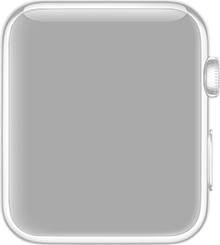 Yoga 8
is available for free on the App Store. There are in-app purchases available for the Flexibility or Balance workouts. You can also purchase all workouts which will include those added in the future.
Mentioned apps
Free
Yoga 8
Umarva
Related articles