Bounce
off
elephants
and
avoid
lions
in
Drop
The
Chicken
2
Pocket Gaming
June 9, 2015
Help Chuck the Chicken get his girlfriend Henrietta back in this fun, new puzzler. Drop The Chicken 2 will have you bouncing off elephants and being shot from cannons as you perform the circus tricks to achieve your goal and please the evil monkey ring master.
Avoid fire torches, lions, and other obstacles as you guide Chuck to the dive pool at the bottom of the screen. You will use acrobatic tools to bounce off of in order to get your chicken to his destination. Along the way, capture the bugs to earn stars.
Gameplay is easy to understand, but challenging. At the start of each level you will move the tools around the screen and then slide the lever to release the chicken from his ledge. Watch Chuck bounce through the scene, capturing the bugs, avoiding hurdles, and then finally landing in his dive pool. The trick is to move the items to the correct spots so that the chicken will land in the water and not flat on his beak.
Take a look at this video of Drop The Chicken 2 and click here if you are unable to view it:
This is really an enjoyable and somewhat addictive game. There are great animated scenes and graphics, funny characters, and happy, circus-like music and sounds.
The game has over 100 puzzle levels covering five stages. There are also five bonus levels with hidden Easter eggs. Game Center support is available with six leaderboards and 12 achievements.
Drop The Chicken 2 is currently available for $0.99 on the App Store for a limited time. So, check it out before the price goes up. There are in-app purchase options for hints and for unlocking all levels and stages upfront.
Mentioned apps
$0.99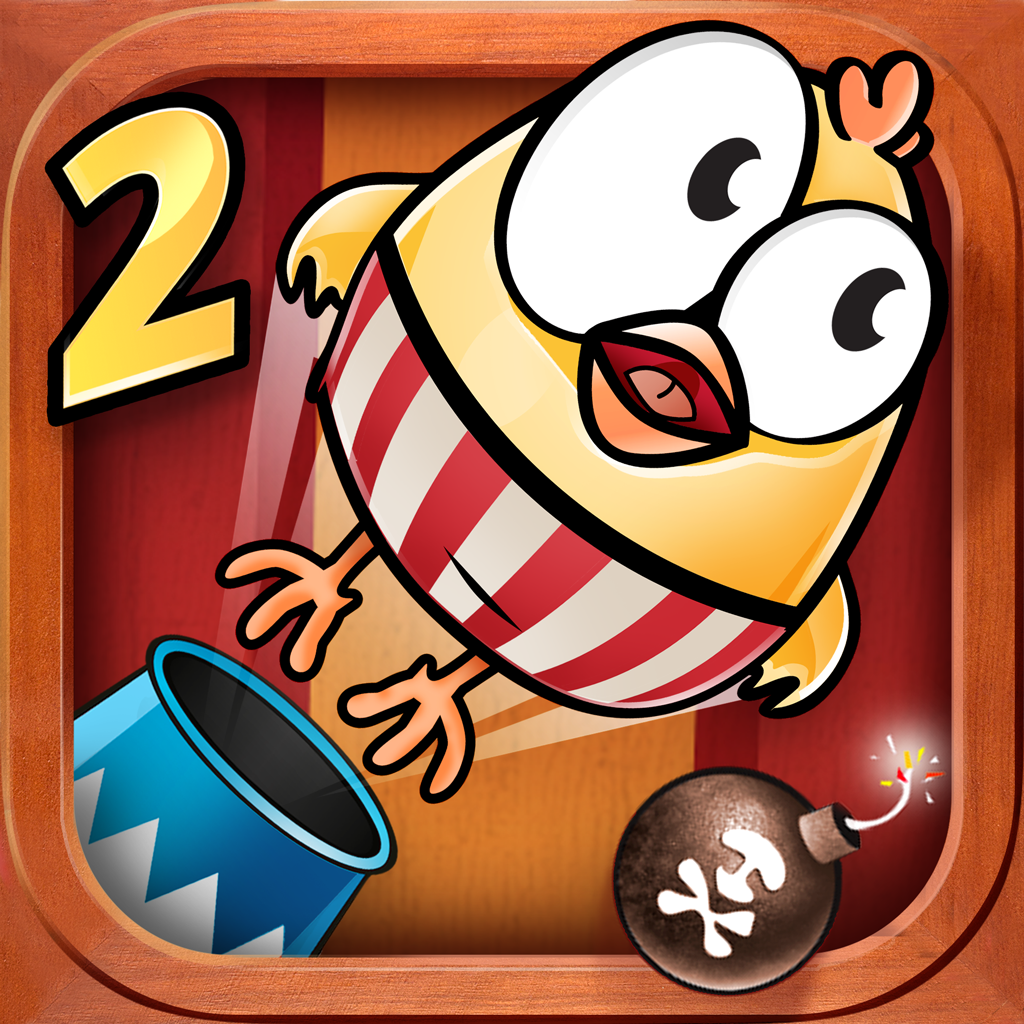 Drop The Chicken 2
AppInTheBox
Related articles