How
does
Sunrise
feel
on
your
wrist?
Getting Stuff Done
June 4, 2015
Microsoft's Sunrise Calendar users may have noticed an update today, June 4, if they are also Apple Watch wearers. The popular calendar app has made its way to your wrist providing an even better experience.
On the Apple Watch, you can now get a nice view of your upcoming events. You can tap any event for further details and use the force touch menu to change your attendance status. Notifications will alert you with a tap on the wrist. So, you can now quickly respond to requests and see your reminders and confirmations.
The Glance feature will display your next event with details including start time, location, and attendees. It also shows the remaining time until the event starts, which is a nice feature. You can tap the location which pops open the maps app in case you need directions.
From the Sunrise Blog today:
We did our best and built Sunrise for Apple Watch as an extension of the iOS app on your wrist with all the essentials of your calendar. Now all we're waiting for is to hear how Sunrise feels to you on your wrist!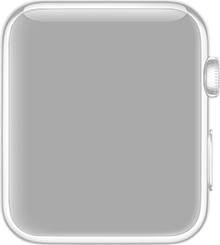 So, how well does Sunrise work on the Apple Watch and is there anything missing? It is responsive and clean with some little extras. But, the ability to
add a new
or edit an existing event would be a huge plus. Hopefully these features will come in a future update. In the meantime, it is a great addition to the
device family for Sunrise
users.
Sunrise Calendar is a universal app available for free on the App Store.
Featured Image Credit: Sunrise Blog
Mentioned apps
Free
Sunrise Calendar - for Google Calendar, Exchange and iCloud
Microsoft Corporation
Related articles