MotiFit
Run
provides
real-time
metrics
for
serious
runners
Connected Fitness
June 22, 2015
Reach for greater workout goals with MotiFit Run, the new app for running. With Apple Watch support, this health and fitness app uses elevation charts and lets you see your run intensity easily.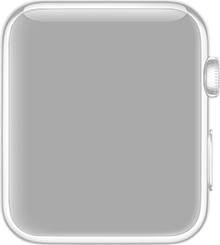 Here are just some of the useful features of MotiFit Run:
Live route maps track your run.
Speed, pace, and heart rate intensity halos provide a quick view.
Elevation charts compare speed and heart rate fluctuation.
Post workout charts help you analyze your runs.
Burned calories are recorded by MyFitnessPal through the Health app.
Voice feedback and a music player keep you motivated.
The heart rate monitor is compatible with Jabra Sport Pulse, Jarv Run BT, and many others.
You can also view real-time metrics for your distance, pace, speed, elevation, calorie burn, and heart rate, so that you stay on track.
Here is a preview of MotiFit Run and just click here if you are unable to view the video:
MotiFit Run is a new companion for serious runners. It allows you to analyze your runs, track your real-time metrics, and ultimately stay on track to accomplish your fitness goals.
MotiFit Run is universal and available for free on the App Store. The Pro Membership is available as an in-purchase for $1.99 and provides voice feedback, Health app support, visual motivation, no ads, and other useful features.
Mentioned apps
Free
MotiFIT Run - Running, Jogging, Walking GPS Distance Fitness Tracker
Sylvio LeBlanc
Related articles