Smart
is
sexy,
learn
a
new
Word
of
the
Day,
every
day
The World Around You
June 23, 2015
Whether you are interested in expanding your vocabulary or are new to the English language, Word of the Day by Unity can help. Check out a word you didn't know before, every day, by picking up your iPhone, iPad, or just glancing at your Apple Watch.
This simple app does exactly what it is intended to do. It displays a new word for you each day. Learn how to pronounce it correctly with the audio feature. Read its definition and save it to your favorites so that you can reference it later.
You can roll the dice to jump to a random word, use the calendar to see words for particular days, or search for a word if you want to see its definition. You can also review a list of popular words from others.
On the Apple Watch, just check your wrist for a word you did not know yesterday to slide into your business lunch conversation. There is no Glance available for the app, but there is a notification so that you will not forget to learn your new word each morning.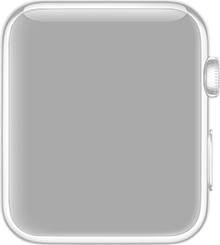 Word of the Day
by Unity is universal, free of in-app purchases, and available on the App Store at no cost to you. So, jump into your next conversation with an impressive new word.
Mentioned apps
Free
Word of the day. Start learning English words every day to expand your vocabulary
Unity
Related articles