Top
7
best
apps
for
musicians
Music
June 11, 2015
Whether you're a budding musician or a seasoned virtuoso, you need the right tools for your art. The iPhone and iPad are great for helping you make music, because they are so versatile and there are so many apps available to help musicians. Here are some of our favorite apps for the musician, whether you're a novice, an expert, or somewhere in between.
TonalEnergy Chromatic Tuner and Metronome
When you're playing an instrument, you need to tune it and a metronome is invaluable for all musicians to keep to the right tempo. While there are numerous apps out there that address one of these functions or another, TonalEnergy Chromatic Tuner and Metronome combines both tools into one gorgeous and highly useful program. TonalEnergy costs $3.99 on the App Store.
Songsterr Tabs & Chords
To learn a new song, you often want to have the chords and tablatures for it. Songsterr Tabs & Chords has a huge, but well-organized, library of songs that you can search through. Most songs feature the tabs for multiple instruments, not just guitar, and the app provides audio playback with a half-speed mode to help you learn difficult parts. Songsterr is free on the App Store, but requires a $4.9 monthly subscription to do more than just preview the songs.
GarageBand
If you want to get started quickly, GarageBand will definitely let you do that. It features a collection of touch and smart instruments, as well as the tools to turn your iPhone, iPad, or iPod touch into a full-featured recording studio. You can record your voice with your iOS device's built-in microphone and then apply effects to it, or plug in your guitar and play through classic amplifiers and stompbox effects. At $4.99 on the App Store, GarageBand is an essential part of many musicians' toolkits.
DM1 – The Drum Machine
When you're ready to ramp up your drumming, look no further than DM1 – The Drum Machine. This app includes 99 vintage and produced drum kits, mastered in-house at Fingerlab Sound Studios. You also get a step sequencer, mixer, FX trackpads, an automation panel, and more. DM1 can also import samples from various sources including Dropbox, AudioCopy, iTunes, and more. DM1 – The Drum Machine is $4.99 on the App Store for the iPad version, or $1.99 for the iPhone.
Animoog
If electronic music is your thing, the premiere synthesizer app for the iPad is almost certainly Animoog. Designed for the professional musician, beginners might have a hard time with this app. Still, it is packed with amazing features like a timbre page, anisotropic synthesizer engine, polyphonic modulation and pitch shifting, and much more. If you have a MIDI controller, you'll enjoy the fact that Animoog works with all of them. Animoog for the iPad costs $29.99 on the App Store, with various expansion packs available for in-app purchase. The iPhone version is available on the App Store for $5.99 with similar in-app purchases.
Figure
For beginners to electronic music, Figure is a great way to get started. Designed for the mobile user, Figure gives you drums, bass, and lead synthesizer parts, all controlled by a very easy-to-use touch interface. While not as full-featured as something like Animoog, Figure is much easier to use for the novice and is a great way to get your feet wet. Figure is available for free on the App Store, and there are no in-app purchases required to get the most out of the program.
Audiobus
When you are really getting into making music, one app might not be enough for all of your needs and you need a way to bring the sounds all together. That's where Audiobus comes in, an inter-app audio routing system that allows you to connect compatible music apps together as if you had virtual cables for all of them. Audiobus has a simple and clean interface, and can be used to play a synthesizer live into a looper or multi-track recorder, or to use one app to manipulate the live output of another. Audiobus is $4.99 on the App Store, with in-app purchases for multi-routing.
Of course, there are scores of other apps for musicians, but these are just some of our favorites. What's your go-to app for making music? Let us know in the comments.
Mentioned apps
$4.99
Audiobus
Audiobus Pty Ltd
Free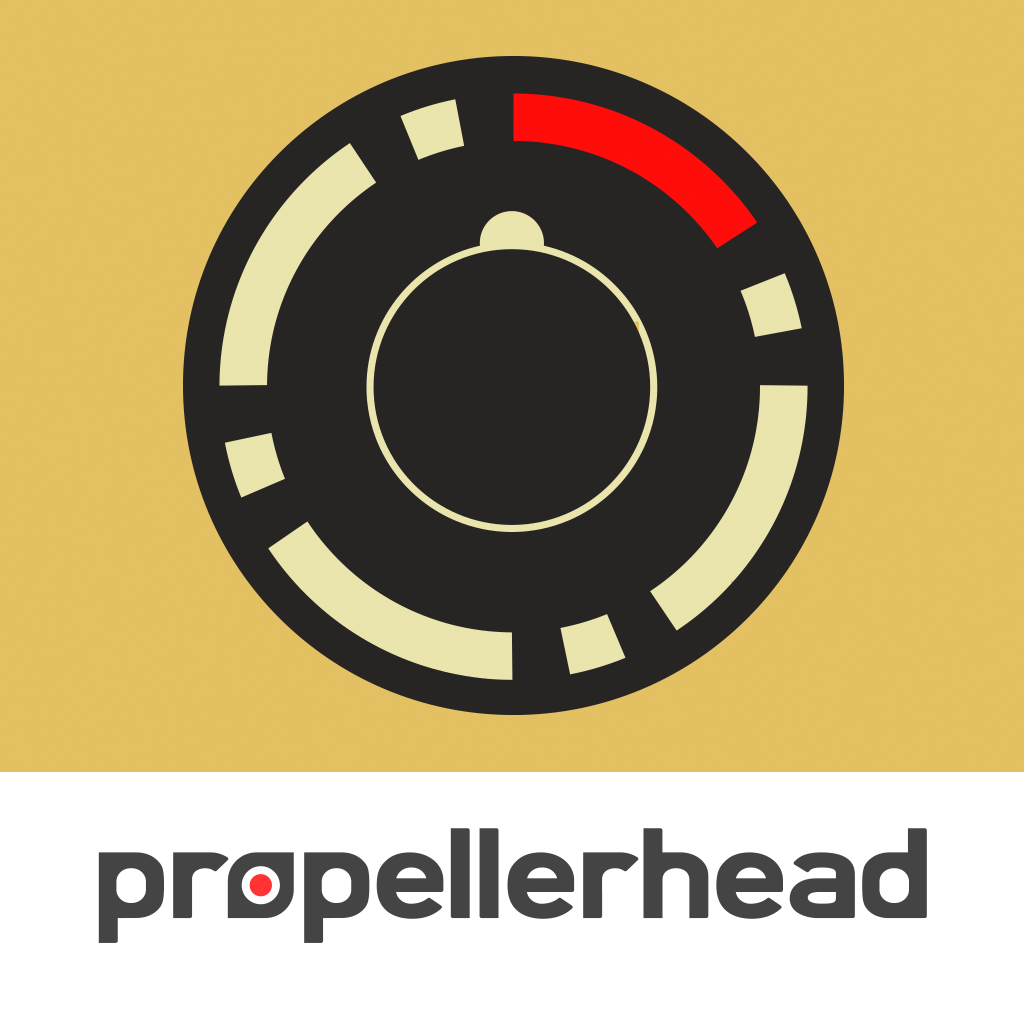 Figure
Propellerhead Software AB
$5.99
Animoog for iPhone
Moog Music Inc.
$29.99
Animoog
Moog Music Inc.
$1.99
DM1 for iPhone
Fingerlab
$4.99
DM1 - The Drum Machine
Fingerlab
$4.99
GarageBand
Apple
Free
Songsterr Tabs & Chords
Guitar Tabs LLC
$3.99
TonalEnergy Chromatic Tuner and Metronome
Sonosaurus LLC
Related articles