AppAdvice
App
Brief:
Easily
record
video,
carry
a
pocket
scanner,
get
reminded
with
symbols
and
more
App-dicted
July 7, 2015
While we cover dozens of apps in the App Store each week at AppAdvice, we understand that sometimes things can slip into the cracks and you, our awesome readers, may miss something. That's why we are bringing you the highlights of the App Store in our weekly App Brief column, so you can catch up on some of the hottest must-have apps.
Sit back, grab your favorite beverage, and let's dive in to some great apps. Enjoy!
Vee for Video is Camera+ for video
Easily record and edit with this powerful video editor from Medious
Have you ever wished that Camera+ did video? Now with Vee, that is no longer just a dream.
Vee for Video is built by the same people behind Camera+, so it's no surprise that this app brings essential capturing and editing tools in one place for all of your video needs. Stories can be told with Vee, since you can capture, combine, reorder, trim clips, and even apply speed adjustments and live filters to them on-the-fly. There is even separate focus and exposure controls, grid overlays, cinematic stabilization, ghost mode for stop motion animation, and support for 16:9 widescreen 1080p HD up to 240 fps. Music can be added to videos, so you can feel like a real filmmaker. Finished creations can be exported and shared onto networks like Vimeo, YouTube, Facebook, Twitter, Vine, Instagram, and many more.
The latest update for Vee for Video that came out last week brings a new 1:1 square overlay, making it perfect for capturing footage for Instagram and Vine. A new fade-to-black effect has been added so you can avoid abrupt endings — no one likes those. The ellipsis button on the timeline has now been replaced with a plus button instead, as this is a better indicator of where users can import video clips. There are numerous bug fixes and improvements to the app as well.
While I'm not much of a video person, I've found Vee to be a vital tool to have in my mobile photography arsenal. The design of Vee is sleek and gorgeous, and the app is intuitive to use. Plus, it records only in landscape mode, so no one can suffer from Vertical Video Syndrome — you know who you are. Even if you are not always taking video, Vee is a must-have app for your collection.
You can get Vee for Video on the App Store as a universal download for $1.99 with in-app purchases for more filters.
Go paperless and always have a mobile scanner in your pocket
Readdle's Scanner Pro gets a major 6.0 update
In this day and age, going paperless is something that everyone can do, especially with apps like Scanner Pro 6 from Readdle.
Readdle's Scanner Pro has always been a staple in the App Store's productivity category, but here's a primer for those who've never used it. With Scanner Pro, users just have to take a photo of the receipt, business card, or document, and those images would be of scanner quality for archiving. The app got a big update last week that makes it better than ever.
The big new feature is Scan Radar, which allows Scanner Pro to find images of documents and receipts that are in your Photo Library. These photos can be imported into Scanner Pro, ready for you to file away in any of the included cloud destinations, such as Dropbox, Evernote, Google Drive, iCloud, and OneDrive.
The other new feature is automatic scanning, where the app can automatically detect documents when the camera is over the content. A scan occurs automatically, without any further input, and then you choose where to send it to.
I'm a big fan of going paperless, because there's just no room for extra clutter. While I've been a user of Scanbot for some time now, Readdle's option looks great with a slick design, and is incredibly fast and easy to use. The Scan Radar tool makes it easy to find and file older documents you may have forgotten about, and the automatic scanning is efficient. If you have not yet moved to a paperless environment yet, Scanner Pro 6 is a great way to start.
Scanner Pro 6 can be found on the App Store as a universal app for $2.99. There is an in-app purchase for the ability to send faxes.
Get professional photos and editing tools with ProCamera
The latest update brings many awesome new features to a great camera app
If you're still using the native camera app and looking for profession results, then it is time to switch over to something that can handle the job. With ProCamera, you get everything you would ever need for amazing photos.
ProCamera has been around on the App Store for a long time now, and it is well-known for professional-level capturing and editing tools. The app got a big update last week that brings in more pro features than you can shake a stick at.
The update includes many new photo editing tools to the application, including Curves, Fade, Vapor, and Magic. The Curves tool gives photographers complete control over tonal range in images, since you can fine-tune levels of contrast, color, and brightness. Fade applies a faded look to your images that is similar to what you would find in old, analog images. Vapor is an interesting addition, since it's used to either improve contrast on hazy photos or make images appear hazy and dreamlike — your call. Magic includes Solar Wind and Magnetic Storm, both making colors more vibrant.
In addition, the update brings a new, stonework-inspired thumbnail view for images in the Camera Roll and lightbox. This new view shows off images in their native aspect ratios, rather than square thumbnails. For those who care about metadata, there is the new Photo Compass, which pinpoints the location of each taken photo on a map. It can even guide you to that location in case you wanted to go back. The update also includes a brand new Today widget, improved autofocus, HDR capture, and now Apple Watch support.
I'm a big fan of mobile photography, so I love seeing replacement camera apps on the App Store. ProCamera has always set a standard on what a powerhouse camera and photo editor app should be, and this update just makes a great app even better. ProCamera may take a bit to get used to, but the results that it can deliver are incredible. If you are into iPhone photography at all, ProCamera is a no-brainer.
ProCamera is on the App Store for the iPhone for $4.99. There is also an iPad version for $2.99.
Move over, Dropbox
Start viewing your media in Amazon's newly launched Amazon Cloud Drive app
Do you have a lot of stuff stored on the Amazon Cloud? Then you'll need to grab their latest app, the Amazon Cloud Drive, on the App Store.
With the Amazon Cloud Drive app, users are able to access all items that they have stored on Amazon Cloud right from their iPhone or iPad. Users can easily see files and folders, preview items, watch video, play music, and share items via links or attachments through email, text message, and social networks. While the app lets you get access to your files, it lacks the ability to upload them.
Personally, I use Dropbox for all of my cloud files, but I have used Amazon to buy some digital media files in the past. It is nice to have all of those available on-the-go from my iPhone, including the book PDFs I've loaded on to my Kindle. The app itself is simple and easy to use, but hopefully they add the option to upload files, such as photo and video, in a future update.
Amazon Cloud Drive is on the App Store as a universal download for free.
Get visual with your reminders
Remindify uses helpful symbols to keep you on task
Are you the type of person who needs to be reminded throughout the day for various things, but not much of a text person? Remindify is a minimalistic new app that focuses on symbols, rather than words, to help you stay on track.
In Remindify, reminders are set up in about two taps. Just pick the time, choose a symbol, and save. There are no settings or configurations with Remindify — you just quickly add reminders. While it shows today by default, users can switch days by tapping on the ticker at the top. Remindify includes over 200 symbols that you can use, so there is one for almost anything you can think of. If there isn't, the General symbol is a suitable backup. The point of the app is to keep things simple, but you can add descriptions to reminders if needed. There is also the option of having a recurring reminder.
While I will continue using Due for reminders, I like the simplicity that Remindify offers, plus the focus on visual symbols is nice. This is a great solution for people who don't want something complex for reminders. Keep in mind that this is just for reminders, not full-blown tasks.
You can find Remindify on the App Store as a universal app for free.
Planning get-togethers is super easy with Microsoft's new app
Tossup simplifies event planning by having you poll friends and family
While we love to hang out with friends and family, sometimes it is a royal pain to get things planned out since everyone has their own schedule and lives to deal with. Fortunately, Tossup is a new app that can help make event planning easier.
Tossup is a beautiful app that is fairly easy to navigate and use. Once you create an account, you can make polls to send to others. The polls consist of a question and different options for answers, which you can customize. Photos can even be uploaded, giving each poll a bit of personality.
Polls will then be sent as invites to others through email, SMS, or even on Facebook. Tossup has a chat option that lets group members to discuss the poll, eventually leading to a final decision that everyone can agree on. A countdown clock can be added, giving a sense of urgency to each choice. Once a decision is reached, every member can add the event directly to their calendar from the app.
I've only used Tossup briefly, but I can see this being a fun and simple way of getting people together and making a decision that fits everyone's schedule. The design of the app is well done, it's easy to navigate, and it makes planning things a breeze.
Tossup is on the App Store for the iPhone for free.
Editor's Choice: ProCamera
As a mobile photography enthusiast, I love ProCamera because of the tools that it offers. While it may have a bit of a convoluted interface at times, it has fantastic and powerful tools that should be in every photographer's kit. It has complete control over exposure, focus, shutter speed, color, tone, and effects make your photographs look sharp and professional. ProCamera even supports video capture without the need for a separate app, which is handy. The update also includes many useful goodies that no photographer should be without.
If you're an iPhone photographer, do yourself a favor and grab ProCamera on the iPhone or iPad.
Mentioned apps
$1.99
Vee for Video
Medious
$2.99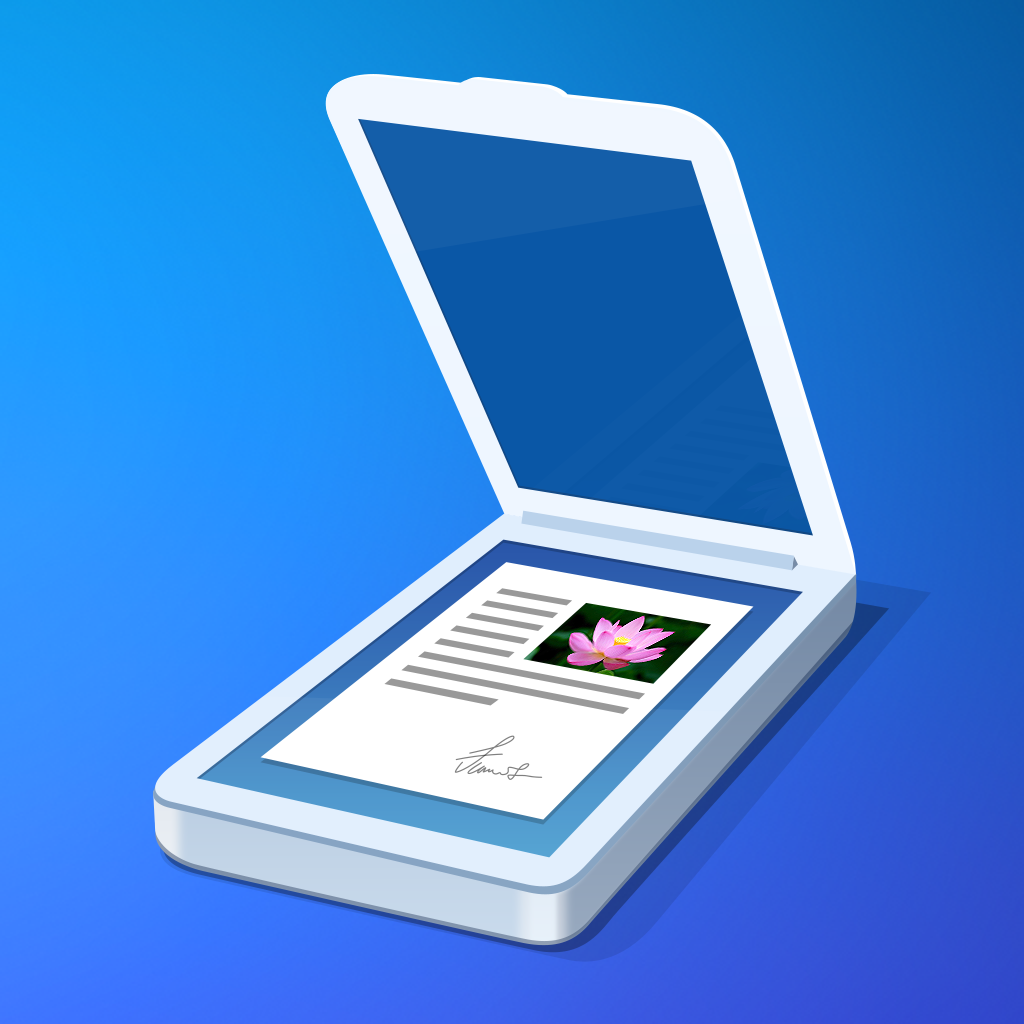 Scanner Pro 6 by Readdle
Readdle
$4.99
ProCamera 8 + HDR
Cocologics
Free
Amazon Cloud Drive
AMZN Mobile LLC
Free
Remindify
Akhil Tolani
Free
Tossup, a Microsoft Garage project
Microsoft Corporation
Related articles