AppAdvice
Game
Brief:
Alphabetical
bears,
cute
dinosaurs,
cats
with
lasers
and
more
Pocket Gaming
July 10, 2015
Mobile gaming has been a huge hit with iOS, and we cover dozens of games each week here at AppAdvice. We know that sometimes it's hard to keep up with all of the awesomeness in the App Store, so we're bringing you the highlights of the mobile gaming scene each week in our weekly Game Brief column. This is your guide to the hottest new games available on your iOS devices.
So sit back, grab your favorite beverage of choice, and get ready to check out some cool games. Enjoy!
Now you can be a Planeswalker anytime and anywhere with Magic Duels
Magic: the Gathering is now available on iPhone as well as iPad
If you're a fan of the collectible trading card game, Magic: the Gathering by Wizards of the Coast, then you're in for a treat this week. Previously, while they had an iOS game for everyone to play, it was only available on the iPad. Now, with Magic Duels, even iPhone users can join in on the card battling fray.
Magic Duels features Solo Battle and Versus Battle game modes, so you can play through a story campaign or go online against a friend or random opponent. And if that isn't enough, there is the Two-Headed Giant game mode where you can team up with a friend and go up against other teams. The game comes packed with detailed card artwork and text, just like you would find on the real cards from the comic shop. Even if you're a newbie to the world of Magic, there is an in-depth tutorial in the Solo Battle mode that explains everything you need to know.
I'm a big fan of Magic: the Gathering, and while I have built several decks to play against friends with, nothing beats having the game digitally to play anywhere at any time. Even on the iPhone screen, Wizards of the Coast did a fantastic job of making the cards easy to tap on and bring out on to the battlefield. Magic Duels also comes with the cards that are set to be released in the new Origins expansion, so this is a great way to get ahead of the competition. I love having Magic: the Gathering in the palm of my hand.
Magic Duels is a universal app on the App Store for free with in-app purchases.
Watch line drawings come to life
Get a zen-like puzzle experience unlike any other in Lines the Game
In the mood for a relaxing line puzzle game? Then Lines the Game has you covered.
This minimalistic puzzler has a flat design with smooth aesthetics that are sharp and crisp, and the colors are always contrasting nicely with the background. The calming piano soundtrack is a delight to listen to as well, and will help you focus. Lines has 250 levels that are divided across five different game modes, each of them having a different way to play. But the goal remains the same: the color that dominates the line drawings wins. It's a race against other colors once you place or remove dots on the screen. Each stage only takes a few seconds to unravel, and replays are encouraged since dots are randomly placed each time and you can earn winning streaks for trophies.
I've been playing Lines the Game for a while now, and it's a great gem I found on the App Store. The gameplay concept is simple, unique, and something you don't see often, which is refreshing. The gorgeous design and music is just icing on the cake.
Lines the Game is available on the App Store as a universal download for $2.99.
Geometry Wars 3: Dimensions Evolves with new update
Latest update brings even more content to an already great dual-stick shooter
Can't get enough of the explosive geometric action of Geometry Wars 3: Dimensions? Then make sure you grab the latest update to the intense dual-stick shooter.
If you're not aware of how great Geometry Wars 3: Dimensions is, let me give you a brief primer. It's a dual-stick shooter (originally on Windows, Mac, Linux, PlayStation 3, PlayStation 4, Xbox, 360, and Xbox One) that takes place on 3-D battlefields, and you control a little hexagonal ship that fires colorful lasers at retro-looking enemies who are also of various shapes and sizes. There is the new Adventure mode that is a level-based campaign with brand new game modes, and then there is Classic, which comes with five classic modes from previous Geometry Wars titles. While different modes have distinctive ways to play, the objective is simple: blast the enemies and rack up the high score.
The update that came out this week brings the Evolved content from the console versions to iOS. This means 40 new Adventure mode levels on five new 3-D grids, four new battle modes, a Sweep companion drone, and the new Detonator super ability. The Classic game modes now have HD visuals and there's a new Hardcore mode for those who like a real challenge. This update has nearly doubled the amount of content in Geometry Wars 3: Dimensions Evolved, so you're getting your bang for your buck.
I've been a huge Geometry Wars fan, as I own a few older titles as well as Dimensions on my Mac. Seeing the Evolved update hit iOS so soon after the initial release just makes me giddy, and I know this is a game that will keep me busy for a long time. Geometry Wars 3: Dimensions Evolved is a free update, and new players can get the game as a universal download on the App Store for $4.99.
Geometry-Wars-3-Dimensions-Demo
A cat with lasers is your weapon against alien celebrities
Shooting Stars is an insane roguelike bullet hell packed with witty references
Looking for a wickedly fun bullet hell shoot'em up with roguelike elements that packs in a ton of witty pop culture references, lasers, disco light shows, and celebrity appearances? Then Shooting Stars is the game for you.
Imagine a world where aliens have invaded and are taking the form of our most adored celebrities, using these forms to control mankind. Don't like it, right? Neither does Tscherno, but he has the help of a sacred rainbow unicorn that gifts him the best weapons ever: a hover board and a laser-firing kitty. Shooting Stars features a hilarious storyline, crazy action, a charming 16-bit look and feel, along with an awesome, quirky soundtrack.
Players will guide Tscherno through two game modes: Card Hunt or Daily Run. Card Hunt takes you through an infinite number of enemy waves and boss battles, all in search of some cool, collectible cards that relate back to the bosses you defeat. Daily Run is a daily generated level that has you competing against others for the best score. Since Shooting Stars is a roguelike shooter, each run in Card Hunt is procedurally generated, so it's never the same thing twice. Controls are easy — move your finger around to the screen to have Tscherno fly and shoot with the cat. Collect power-up items and superfoods, then double-tap on the screen to activate whatever you have stashed away.
I love games that are pixelated, wacky, and full of action, and Shooting Stars is all of that and more. Seriously, you have a hover board and a cat that shoots lasers, and you can go and blow up fake alien celebrities like Justin Belieber, Brillex, Kanye East, PewDerPie, and many more. Controls are easy to learn and it's just an intense game that is sure to keep you entertained for a long time.
Shooting Stars is a universal download for $2.99.
Help cute dinosaurs recover their lost eggs
Dinofour is a charming little puzzle game about working together
Need a puzzle platformer to check out this week? The newly released Dinofour would be a worthy addition to your collection.
Like the classic platformer games of yore, Dinofour sports the classic 16-bit pixelated art style as well, with bright and colorful worlds. While the four dinosaurs that you control may appear similar, just in different colors, one can't help but think how endearing they all are, especially for kids. The green one can push heavy objects, the orange one breaths fire, the purple one can defy gravity, and the blue one can fly.
Like other puzzle platformers, Dinofour is based on levels spread out across three different worlds. The objective is to have the four dinosaurs work together to get to the lost egg, while doing it as fast as possible to earn up to three stars. The controls are rather simple, involving just two arrow buttons for movement, a jump button, and another button for switching off dinosaurs and using their special abilities. While you want to complete levels as fast as you can, it's also important to explore for secret areas and hidden items.
I'm a fan of these types of games since I grew up with them, and Dinofour is quite the charmer this week. The graphics and music take me back, and the puzzles can get fairly tricky and challenging as you go on, but they only take a minute or two to complete. Just be warned — the controls can be a bit annoying at times, so hopefully the developers fix that sooner rather than later. Still, if you want a family-friendly puzzle platformer this weekend, give this one a shot.
Dinofour can be found on the iPhone App Store for $1.99.
Even bears love their ABCs
Alphabear is the cutest word game you'll ever play
Love word games but wish they could be a little more … cute? Alphabear, the new game from the folks behind Triple Town, has just what you need.
The visuals in Alphabear are beautiful, featuring soft and rich colors and lovely, blocky bears that are bursting with their own individual personalities. The overall cartoonish theme is welcoming, and the serene music and bubbly sound effects are delightful.
The gameplay in Alphabear is different from most word games, but it is fairly straightforward and simple. Once you get the hang of it, you'll find that it's pretty hard to put down. You essentially spell out words by tapping letters on a grid. The key is tapping adjacent letters, because this turns them into bears. Each time you form words from letters next to the bears, the bears just get bigger, which means more points.
But be careful about unused letters, as they turn into rocks after a certain amount of moves. The number on each tile shows you how many moves remain until they become rocks (they turn orange and red for visual cues). The rocks block the path from having new letter tiles reveal themselves.
Since Alphabear is a free game, it will cost you honey to play a game, and the collectible bears you find and use for their perks will have to "nap" after each use. Depending on rarity, the nap time can be short or long. You can wake up bears by spending in-game coins if you don't want to wait.
I love word games and cute things, so it's not surprising that I am in love with this little gem. The graphics are wonderful, the sounds are enchanting, and the gameplay is divergent from standard word game fare. I downloaded Alphabear when it came out yesterday and haven't been able to put it down since. A noteworthy addition to any word game fan's reserve.
Alphabear is available on the App Store as a universal download for free with in-app purchases.
Editor's Choice: Shooting Stars
While this week was full of many awesome releases, my favorite is Shooting Stars. I'm a sucker for roguelikes and bullet hell games, so this was right up my alley. Plus, the retro graphics look awesome, especially when the lasers, crazy weapons, and crazy explosions take place. The game is also challenging and fun, with a high amount of replay value from the roguelike elements. The tongue-in-cheek humor is a bonus. Plus, how can anyone resist a cat that shoots lasers from its eyes to get rid of imposter celebrity aliens?
Seriously, this game is like a dream come true.
Mentioned apps
Free
Magic Duels
Wizards of the Coast
$2.99
Lines the Game
Gamious
$4.99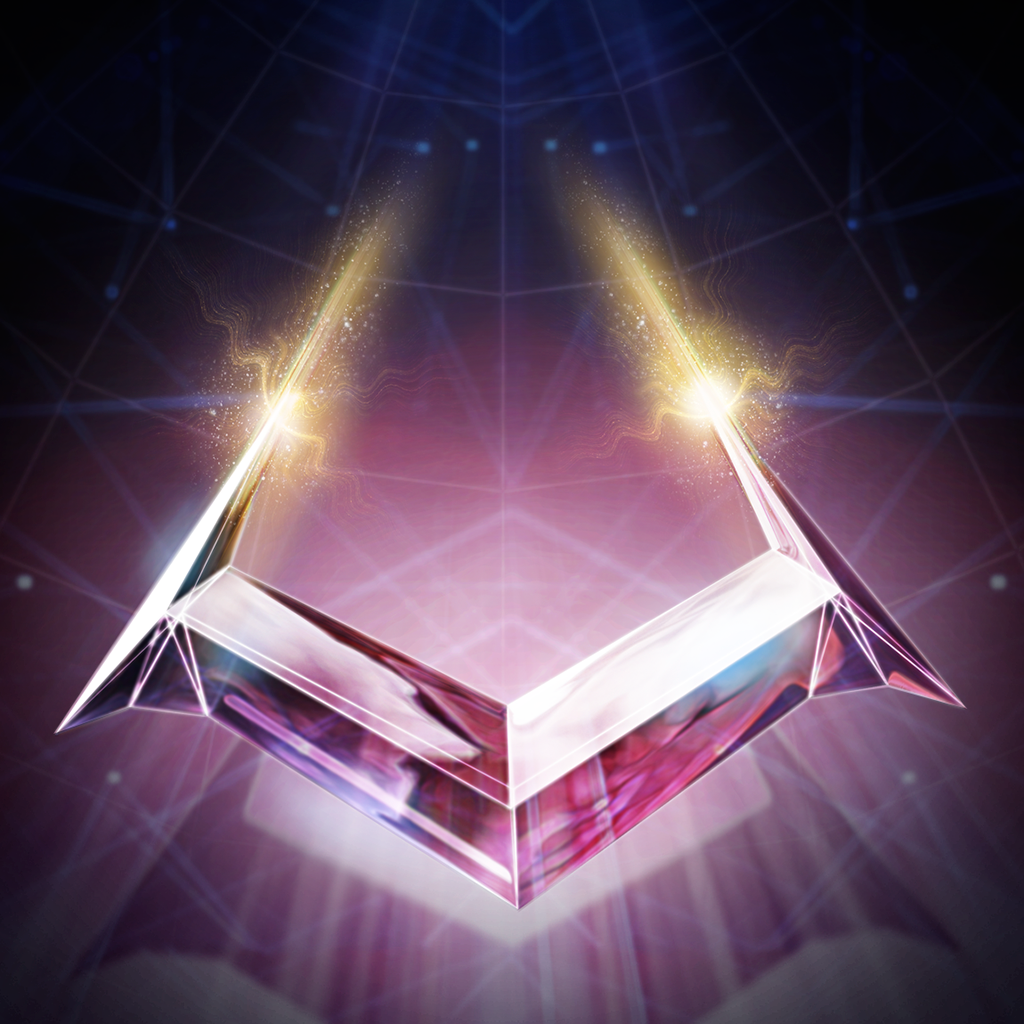 Geometry Wars 3: Dimensions Evolved
Activision Publishing, Inc.
$2.99
Shooting Stars!
Noodlecake Studios Inc
$1.99
Dinofour
Craig Simmons
Free
Alphabear: Word Puzzle Game
Spry Fox, LLC
Related articles