AppAdvice
Game
Brief:
Feed
burgers
to
monsters,
divide
animals,
be
a
badass
CEO
and
more
Pocket Gaming
July 3, 2015
Mobile gaming has been a huge hit with iOS, and we cover dozens of games each week here at AppAdvice. We know that sometimes it's hard to keep up with all of the awesomeness in the App Store, so we're bringing you the highlights of the mobile gaming scene each week in our weekly Game Brief column. This is your guide to the hottest new games available on your iOS devices.
So sit back, grab your favorite beverage of choice, and get ready to check out some cool games. Enjoy!
The Grim Reaper is lonely and needs some friends
Divide By Sheep is a cute math puzzler with some witty, dark humor
Does anyone ever think about the Grim Reaper? I mean, it must be pretty lonely being in charge of the underworld, right? That's why the goal in Divide By Sheep is to get him some furry friends that will keep him company for all of eternity.
Divide By Sheep features appealing, voxel-style graphics in a bright and colorful world. All of the animals, even the ferocious wolves, have endearing appearances and animations. Even though the game concept itself is fairly dark, especially when the wolves eat sheep, laser walls come into play, and the Kraken makes an appearance, Divide By Sheep is an enjoyable math puzzler for everyone. You also get a lot of bang for your buck, as the game contains four worlds with 30 levels each.
The gameplay is straightforward: along the left, you will see the number requirement for a certain animal type that you must get onto the waiting raft. If you are able to get the exact number required on the raft, then you earn a star — if you go over, you don't get a star. To move the animals, use your finger to flick them to adjacent platforms. If there is not enough space, you'll lose animals, and sometimes they will get eaten or cut in half with lasers. Players have to analyze the scene and plan out their moves carefully in order to succeed. The arrow will have a green or red marker to indicate if you can move or not.
While I'm not a big numbers person, I still enjoy a good math puzzler every now and then, and Divide By Sheep is one of my new favorites. The gameplay concept itself is rather unique and different from other math games, and the visuals are good-looking and the music is delightful. There is also a lot of replay value, since chances are that you will go back to levels and get all three stars.
Divide By Sheep is on the App Store as a universal download for $2.99.
Use your propeller noggin to save the gorgeous world of Levantia
After five long years, Heroki has flown onto the App Store
In a world that seems to have been taken over by freemium games, it is a welcome change to get a premium, top-notch action adventure game from Sega and Picomy this week. While Heroki has taken about five years to make, it has been well worth the wait.
Heroki contains a vast and rich 3-D rendered world that will make you immediately think of console-quality graphics. The environments of Levantia are vivid, lush, and filled with detail, and all of the characters that you'll encounter (including Heroki) have their own distinctive appearances and personalities. The original game soundtrack is upbeat and quirky, and the sound effects are lovely.
As Heroki was a game designed for touch screens, it has some rather intuitive controls. You can pull or push Heroki to fly and walk on ground, or use the traditional virtual joystick controls for movement. Tapping under Heroki lets him do a slam, a tap above makes him stop falling, tapping items lets him pick them up, and then dragging your finger across him with an item allows him to throw it slingshot-style. As you learn new abilities, the game will tell you how to use them.
The game has four different areas of Levantia for players to explore and collect items that can be used for new skills and items from the shop. The end point of a stage is marked by the magic portal that teleports you to the next area.
I am tired of seeing so many freemium games in the App Store, so Heroki is a nice change. The visuals are some of the best I've seen in a mobile game, and the controls just feel natural. There is also a ton of content for players to fly through and solve (there are puzzles), and while the price point is a bit high, it's well worth it. You get what you pay for, after all.
Heroki is available on the App Store as a universal download for $7.99.
When a monster is hungry, you have to feed it the 'noms'
Monster Want Burger is an adorable arcade game fit for the entire family
What do you do when a monster is hungry and craving burgers? You make the burgers and feed them to it, of course.
Monster Want Burger features a minimalistic design that is easy on the eyes thanks to the soft colors, but still has its own charm. The music is upbeat and catchy while being soothing at the same time, and the sound effects are fun to hear too.
There is only one game mode available, and players go through multiple levels in each run, building a burger to satisfy the monster's appetite before it is too late and the monster gets angry. Each level gives players different ingredients (up to five), and you'll have to use your finger to drag the pieces on to the plate, making a complete burger or two. A burger is completed when it is topped off with a bun.
Basic ingredients show up at first, but as the levels get higher, different components appear. There are dozens of burger combinations, and it is up to you to discover them all. But watch out for the clock — the countdown next to the monster indicates the time you left to build a burger, and it also takes a few seconds before each burger is complete and fed to the monster. The more components your burger has, or the more burgers you are able to finish successfully, the more points you'll earn. If you run out of the time, the monster is angry and the run ends.
I love all of the games that Cipher Prime Studios comes out with, and Monster Want Burger is no exception. The visuals are lovely, the gameplay is engaging, and it's the perfect kind of game that you pick up to play for short sessions. Plus, this title is enchanting enough for the entire family to enjoy, especially children. I recommend giving it a try, though I wish that the levels would randomly generate ingredients, because it's always the same at the moment.
Monster Want Burger can be found on the App Store as a universal download for $0.99.
Don't be fooled by soothing colors
Hue Ball is a zen, but challenging, bubble shooter
Remember the classic Orbital that came out many years ago? Hue Ball is just like that, but with colors instead of numbers.
Hue Ball sports a minimalistic and flat design that has been popular in many apps and games since iOS 7. The colors that are in the game range from soft pastels to brights, so the variety is nice. To top off the tranquil mood of the game, the soundtrack is serene enough to pull you into a world of zen.
There's only one game mode in Hue Ball, and that is to get as many points as you can. The game starts out with a couple of balls on the screen, and you must shoot your own balls from the launcher at the bottom. Hitting a ball will get rid of it, but then the ball that you just shot will remain on the screen after a few seconds.
A countdown overlay in the middle of the screen indicates the color of the ball that you're shooting and how much time is left before it changes — when this happens, a ring is added to all of the circles on the screen, meaning it takes more hits to get rid of the core. After a while, these circles become indestructible skulls, so it's important to get rid of the balls as fast as you can — things get difficult when the screen is crowded. If the moving ball goes past the dotted line at the bottom, you'll lose a ring on your heart indicator. When all rings are gone, then the game ends and you'll have to try again.
I loved Orbital many years ago, and Hue Ball is just like that, but with colors. I love the clean design, and the controls are simple — just tap to shoot a ball. While the concept is simple, the game is rather challenging, but perfect to play whenever you have a spare moment. If you are a fan of bubble shooters and pinball games, then Hue Ball will be right up your alley.
Hue Ball is on the App Store as a universal download for free with an in-app purchase to remove ads.
Now you can be like Rambo in a boat
Ramboat brings explosive arcade action to your holiday weekend
Tomorrow is Independence Day in the U.S., which means a lot of colorful explosions in the sky. To go along with the theme of "blowing things up" this holiday, gamers will get some fun out of Ramboat, the new endless runner game where you can be just like Rambo. There is even holiday content to make this the perfect game to play this weekend.
In Ramboat, players start off in a whitewater raft in a box, and you're armed with a huge arsenal of weapons. You shoot your way out, and then need to fight your way through the jungle filled with enemy paratroopers, bombers, and even other boats. The game grants you opportunities to get some power-up items, which you can obtain with the gold coins and dollar bills that you find on each run. The game features some slick comic-book style graphics and an action-packed soundtrack, which is helpful in getting your adrenaline pumped up.
The controls in the game are super easy to learn, but difficult to master. To speed up your boat, just tap-and-hold on the screen, and releasing your finger will brake. Swiping up lets you do a jump in the boat, and swiping down will dive.
I always enjoy an infinite runner that is packed to the rim with action, so Ramboat is a great little title this week. The graphics look great, the music gets you in the mood of taking out your enemies, and the controls are easy to get used to, but timing is required to master them. This is definitely one game I'll be playing throughout the weekend.
Ramboat can be found on the App Store as a universal download for free with in-app purchases for cash, gems, character unlocks, weapons, and vehicles.
Be a badass CEO and vanquish werefolk from the world
Get awesome side-scrolling brawling action in The Executive
Have you ever wondered if a CEO could save the world from dangerous werefolk? It's not something that you may have thought of before, but The Executive is a new title from Riverman Media that has that exact concept.
The Executive features splendid graphic novel-style artwork that sucks you in to the game world, which is already captivating and engaging. The soundtrack is also quite an experience, and the sound effects are impressive.
The gameplay itself is essentially a side-scrolling brawler that uses one-touch controls. While the controls are straightforward, it takes time and practice to fully master them. While your CEO character will run automatically, you have to swipe or tap at the right time for him to jump over gaps or onto walls. Combat begins immediately when encountering a werewolf or wolf, and you attack high or low by tapping on the enemy. To defend yourself, tap on the upper or lower body of your CEO character.
The game consists of 120 stages that you must clear one-at-a-time. You can see the enemies health bar at the bottom, and make sure to defend yourself — you don't want to fall at the hands of a werewolf, after all. You earn cash at the end of each level that can be used to upgrade your CEO's skills or abilities.
I have tried out The Executive and while I'm still early on in the game, I'm finding it to be incredibly fun and spectacular. The game looks amazing, the controls are non-obtrusive and feel natural with the touch screen of your device, and the gameplay itself is just awesome. I mean, who wouldn't want to be a formidable CEO that is kicking some werewolf butt?
The Executive is on the App Store as a universal download for $2.99 for a limited time, which is 40 percent off the standard $4.99 price tag. This is a premium title with no in-app purchases.
Editor's Choice: Heroki
This week, my Editor's Choice pick has to go to Heroki. It may be a bit pricier than you're used to, but this game defines quality. The graphics are stunning on Retina screens, and the touch screen control options are intuitive and natural. The game also provides players with hours and hours of content, and there is high replay value since you'll want to go back on levels and discover things you may have missed. Plus, it's hard to resist the allure of these sweet characters.
What are you waiting for? The world of Levantia needs your help!
Mentioned apps
$2.99
Divide By Sheep
tinyBuild LLC
$7.99
Heroki
SEGA
$0.99
Monster Want Burger
Cipher Prime Studios
Free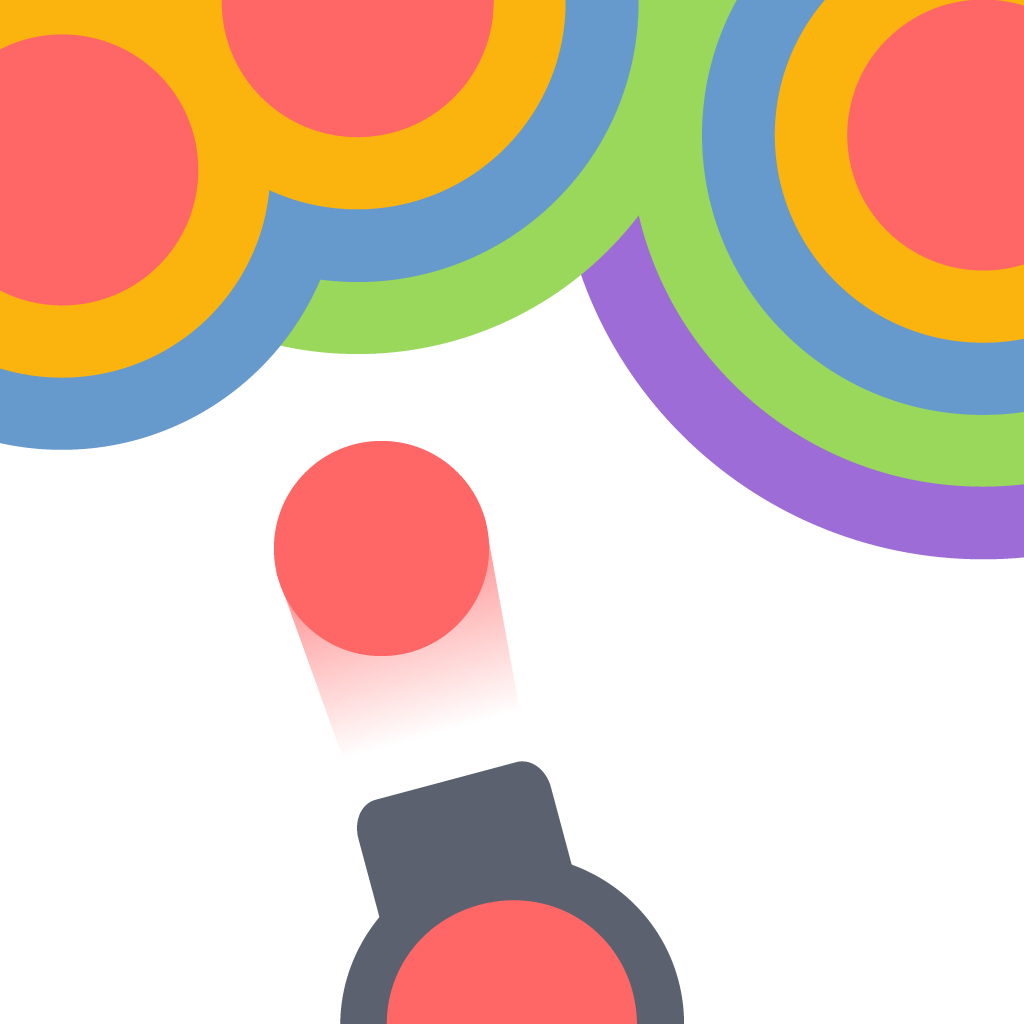 Hue Ball
Unept
Free
Ramboat: Hero Shooting Game
Genera Mobile
$2.99
The Executive
Riverman Media LLC
Related articles