Moleskine
Timepage
now
supports
all
iPhone
calendars
Getting Stuff Done
July 7, 2015
If you were impressed with the elegant interface but hoped for just a little more when we first looked at Moleskine Timepage, then you will be thrilled with its major update. You wanted it to sync with your Facebook calendar, invite people to events without first sending them a notice, and really needed the 24-hour time option. Guess what? Done. As of today, July 7, there are many terrific enhancements to this all-encompassing calendar app.
What are the new features?
Connects to all iPhone-supported calendars including Facebook, Office365, Yahoo, and others
Speed for syncing calendars is based on your phone settings
Options for heavy shading of current and fading of previous events
Increased time range for 12 previous and 18 upcoming months
Current local time added to "today"
Option for showing more days on iPhone 6 and iPhone 6 Plus
24-hour time selection
Manageable invitations for adding people to events
There have also been numerous bugs addressed including duplicate events, sync issues, and problems with recurring items, among many other fixes.
Are you still not sure about Moleskine Timepage?
If you have not yet tried this very useful calendar app that brings some great bonus features, here is a brief overview. First, the app provides your schedule in a sleek, timeline view where you just scroll to see what is coming up. Next, Moleskine Timepage displays a nice overview of the current and hourly weather forecasts for your location for easier planning. You can also obtain travel times and directions to your next event location, whether you are traveling by car, bicycle, or public transportation. The app even includes an interesting fact about the current day, for that little extra.
What makes it even better?
Moleskine Timepage extends its great features to the Apple Watch. It has a smooth interface, daily schedules, maps, weather details, and event notes right on your wrist. The handy Glance shows how long until your next event and reminder alerts just give you a tap.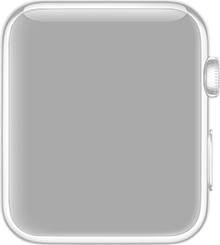 It's just a great app
The ease-of-use, smart design, personalization options, and Apple Watch support really make Moleskine Timepage a standout app. The extra features for weather and travel time put it a step above many other simple calendar apps and today's updates just seal the deal.
Moleskine Timepage is designed for iPhone and Apple Watch. It is available on the App Store for $4.99.
If you are looking for some other cool apps for your watch take a look at My favorite Apple Watch apps for July 3, 2015 or Popular Newsify feed reader app comes to Apple Watch.
Mentioned apps
$4.99
Moleskine Timepage – Calendar for iCloud, Google & Exchange
Moleskine Srl
Related articles