Nike+
Running
and
Spotify:
More
music,
more
motivation
Connected Fitness
July 21, 2015
Music can trigger many emotions and when those perfect tunes are playing during your workout it can motivate beyond words. It helps you to pick up your pace, push a little harder, and move you to reach those goals. For current users of the Nike+ Running app, and even those still considering its use, good news came in an update yesterday, July 20. The popular app for runners has incorporated Spotify for streaming music during your runs.
Nike+ Running new music overview
Tunes from Spotify can now be streamed directly from within the Nike+ Running app. You will also have access to Nike+ Run Club Playlists and a free trial of Spotify Premium. If you choose to stick with Spotify Premium, you will have access to the new Pace Station feature. You just pick your target pace and preferred music. This is the ultimate way to stay on track and be inspired to go that extra mile, or two.
Useful app, now even better
The Nike+ Running app measures elevation, distance, pace, time, and overall progress with audio feedback. You can share your runs with friends or join them in a friendly competition. You can also receive training and assistance from the Nike+ Coach. These helpful features allowing you to keep on pace with your runs, enhanced by the new music feature, are sure to keep you motivated.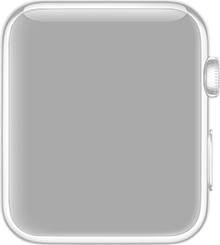 Nike+ Running
is designed for iPhone with Apple Watch support. The app is available for free on the App Store.
Spotify Premium
is currently $9.99 per month.
Mentioned apps
Free
Nike+ Running
Nike, Inc.
Free
Spotify Music
Spotify Ltd.
Related articles