Send
and
receive
money
on
your
Apple
Watch
with
Square
Cash
Mind On My Money
August 18, 2015
If you are a current Square Cash user and find it extremely handy for sending money to friends and family, then you will be happy to hear about a recent update. The convenient cash-sending app is now available on the Apple Watch. What could be easier than handing your friend the $10 you owe him than just sending it from your wrist?
Square Cash on the watch
You can now quickly send cash to your top contacts from the Apple Watch. You can also easily approve a money request from someone else, pay a new friend who is near you, and get a nifty confirmation of your transactions.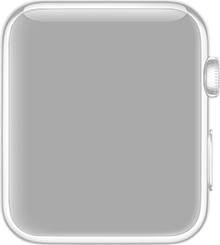 Square Cash overall features
The app allows you to send and receive money with no charges for personal accounts. You just link your debit card to the app, which is TouchID or passcode protected and uses 128-bit encryption. When you receive a payment, it will be automatically deposited into your bank account.
Convenient way to pay
If you want to loan some money to a friend or pay back cash that you borrowed, Square Cash is a good, free way to do it. Like our friends at WatchAware mentioned, who carries cash anymore? And, with the addition of Apple Watch support, it just got easier to exchange money with Square Cash.
Square Cash is available for the iPhone and Apple Watch for free on the App Store.
In other Apple Watch news today, Appointments no longer necessary to try on Apple Watch.
Mentioned apps
Free
Square Cash - Send Money for Free
Square, Inc.
Related articles