Personalize
Bing
Search
and
wear
it
on
your
wrist
Getting Stuff Done
September 1, 2015
If Bing is your search engine of choice, on and off the Web, then recent updates to the app will thrill you. And, if you have not tried Bing for your iPhone, now might be just the right time with its great new features. Updated yesterday, August 31, Bing Search users can now enjoy a personalized experience, private browsing, and Apple Watch support.
Details of what's new
Customization of your Bing homepage has never been simpler than with the new Interests feature. Choose weather, news, and finance along with seeing popular news stories and your Bing Rewards. You can also quickly track related new stories with the new smart tags.
On the Apple Watch, you can see trending news with a Glance. And, with a fresh way to search on shared devices, you can set the app to Private Search Mode with a tap from the Search page.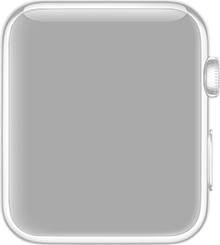 Basic Bing features
Check out trending news, search for articles and images, and share interesting stories easily with Bing. You can search for local spots like restaurants and stores and get directions whether you are walking or driving. If you use Bing on the Web, be sure to sign in on the app to check your Bing Rewards and access your bookmarks and saved images.
Final thoughts
These new features are terrific for Bing users. Any time that you can customize your experience, it just adds more of that personal touch and makes the app more useful. It would be nice to get more features than just the popular news with a Glance on the Apple Watch, but it is a good start. Bing on the iPhone does have a very sleek interface and is quite responsive, so if you have not tried it yet, give it a shot.
Bing Search is designed for iPhone with Apple Watch support and available for free on the App Store.
Check out these other news stories while you are visiting us today: PayPal.me offers you an easier way to send and receive money and Let the bunny book your flight with Hopper.
Mentioned apps
Free
Bing Search – images, news, videos, and trends on the web
Microsoft Corporation
Related articles