Solar
Walk
2
takes
you
on
a
fascinating
trip
through
space
The World Around You
September 28, 2015
Embark on an out-of-this-world journey with the follow-up to Solar Walk, Solar Walk 2. Released last week on Sept. 24, this new way to view the solar system, planets, stars, and other celestial objects provides interesting, educational information in an attractive interface.
Solar Walk 2 basic features
There are several great features to keep you in tune with what is currently happening in our solar system or even to take a look back:
Calendar and time machine with celestial events and missions
Missions from the calendar can be explored further, including the New Horizons of Pluto
Physics that show a solar eclipse from space
Cool sound effects, lovely animations, and stunning high-resolution photos
Solar Walk 2 extra features
On the Apple Watch, take a quiz to find out how much you really know about the solar system. Then use handoff to pop over to your iPhone and learn more. Premium access features include 3-D models of missions and satellites, space exploration history in the calendar, extended solar system objects like comets and asteroids, and updates for new missions.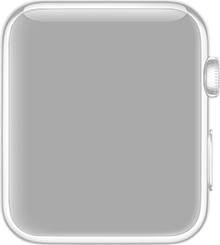 Different than the original
The first app, Solar Walk, provides some terrific information and visuals as well. Solar Walk 2 differs in that even though you can explore the app yourself, it provides more of a guided experience. The interface is very easy to navigate and the visuals are gorgeous as you zoom in or out and just slide your finger to move through space.
Solar Walk 2 is universal with Apple Watch support and available for $2.99 on the App Store. In-app purchases for premium subscriptions range from $0.99 for one month to $8.99 for unlimited access.
In other news, Think outside the (square) box with the updated Hipstamatic or Travel through time and space with Cosmic Watch.
Mentioned apps
Free
Solar Walk ™ FREE - Solar System Planets, Orbits, and Moons with Pictures, Sounds and Lessons
Vito Technology Inc.
Related articles