Go
phoneless
and
still
track
runs
with
the
updated
Runkeeper
Connected Fitness
October 22, 2015
Runkeeper, the popular app for tracking workouts, has received another terrific update today, Oct. 22, that will have you running to the App Store if you don't already use it. When we first heard of the Runkeeper update allowing you to keep your phone in your pocket and use your Apple Watch instead, we were thrilled. But, in this new update you can actually leave your phone at home.
What's new
Now that Runkeeper has a standalone app for Apple Watch, you don't have to worry about bringing your iPhone along for the ride, or should I say, run. Tracking will take place from your wrist, you can receive your heart rate data, and you can swipe or use the force touch menu to pause your activity. Keep in mind that if you do leave your phone at home, the Watch will not cover you for GPS mapping in your activity summary or social sharing during your workout, plus the summary will only show average pace. However, the freedom of leaving your phone behind is awesome.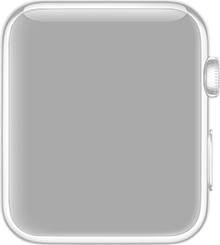 In addition to the great news for Watch wearers, everyone can enjoy the fresh post-activity analytics feature. If you are motivated by tunes during your runs, you can now check out which songs really do it for you. Using Spotify, iTunes, or Runkeeper DJ you will receive statistics after your workout showing your pace for each song on your playlist. You can also see these details for your friends as well, so which songs inspire and push you and your running pals a few steps further? Now you'll know.
Get up and go
Runkeeper is a favorite for tracking runs, but can also be used for other workout activities like hiking, biking, or skiing. The app received a few notable enhancements that we mentioned in August, such as different illustrations and a new look for the start screen. So, the app definitely continues to keep the improvements coming. This update allowing you to keep your phone at home on your runs and check out your music analytics are just more reasons to grab Runkeeper if you haven't already.
Runkeeper is designed for iPhone with Apple Watch support and available for free on the App Store. There are in-app purchase options for various subscriptions including Runkeeper Go which provides added features such as premium training plans, live run broadcasting, and more.
In other news, take a look at Bike indoors, CycleCast motivates with tunes and teachers or Take your photography anywhere with Activeon DX.
Mentioned apps
Free
Runkeeper - GPS Running, Walk, Cycling, Workout, Pace and Weight Tracker
FitnessKeeper, Inc.
Related articles