It's
casino
time
with
Double
Luck
Nudge
Slots
on
your
wrist
That iThingy You're Wearing
October 15, 2015
We have seen some games launch specifically for the Apple Watch over the past few months. For example, Runeblade has you saving the world and ColourBind tests your eyes and memory. Released today, Oct. 15, is another Watch-specific game that takes you to the casino. Double Luck Nudge Slots is a slot machine on your wrist.
Game overview
As mentioned, the game can only be played on your Apple Watch, but there is some control on the iPhone app. You can change your bet, spin those reels, or watch videos to earn more game credits on your phone.
Even though you can use your iPhone to spin the slots on your Watch, what fun is that? Just tap the slot machine on your Watch and hope for a win. There are double and triple bars, lucky 7's, and of course, the nudges. If your bar has a "nudge," which is an arrow displayed pointing up or down, it will be bumped in that direction when the reels stop, possibly putting it on the payline for a win.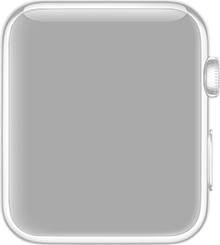 Watch features
The game uses haptics for spins and wins, but can be disabled in the force touch menu. Also within that menu you can change your bet, check out the pay table, or enable Autoplay to have the reels keep spinning on their own.
Good time-killer
Double Luck Nudge Slots works for a quick game on your wrist. The nice thing about it is that it is not a pay-to-play slot machine game. You can receive hourly bonuses or check out the videos for game credits since there are no in-app purchases. So, it is really just simple fun for when you have an extra few minutes to kill.
Double Luck Nudge Slots is available for $2.99 with no ads or in-app purchases on the App Store.
For more game news today, head over to Save your island from a wasting disease in Ambar's Fate or Lead your warriors to save the kingdom in Seven Knights.
Mentioned apps
$2.99
Double Luck Nudge Slots for Apple Watch
Purple Gator
Related articles