Put
your
phone
away,
dial
from
your
wrist
with
Watch
Keypad
That iThingy You're Wearing
October 5, 2015
Making phone calls and sending text messages from the Apple Watch is easy as long as someone is in your contact list. But, what if you want to call or text a number that is not? Enter Watch Keypad, an app that lets you type in any phone number, initiating communication right from your wrist.
Make a call or send a text
With this new app, it could not be easier to call a number you see on a business card or send a text message to a number that you do not have stored. Just type in the phone number on your Apple Watch and that's it. You can finally leave your phone in your bag or on your belt and dial from your wrist.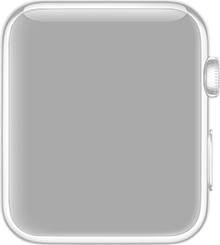 Numbers are saved
The nice part about Watch Keypad, aside from the obvious convenience, is that once you dial a new number it is stored for you. You can then access the number again from either your iPhone or your Apple Watch. You can see both your call and text history easily.
Great idea
If you didn't feel like Dick Tracy by making calls from your Watch before, then you sure will now. See a number on a billboard you want to call? Need to send a text message with a certain word to get in on a free promotion? There are many reasons we may want to call or text to a number not in our contact list from the Apple Watch. This handy new app has you covered.
Watch Keypad is available for $0.99 for your iPhone and Apple Watch on the App Store.
For similar stories, take a look at AT&T delays Wi-Fi calling rollout because of FCC regulations and Microsoft's Skype gives you spotlight search and slide over.
Mentioned apps
$0.99
Watch Keypad
TN APPS
Related articles