See
your
recent
steps
on
your
watch
face
with
HealthDash
Connected Fitness
October 16, 2015
HealthDash for the Apple Health App has received a wonderful update today, Oct. 16, bringing more handy features to both your phone and your wrist. An Apple Watch complication, updated graphs, and support for iOS 9 make this health app even more robust.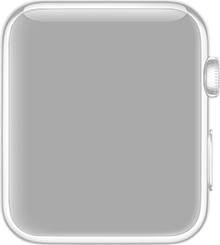 What's new on the Watch
HealthDash has a redesigned app for watchOS 2 and you can now use a complication to show your recent steps taken. This recent step data is updated every five to 30 minutes. Then you can just tap that complication to open the app on your Apple Watch and get your latest health details.
What's new on the iPhone
Along with some performance improvements and bug fixes, HealthDash now includes Stand Hours and Dietary Water information. You can also check out the hour and minute display for workouts and your sleep analysis. In addition, you can now tap and hold on a graph to see more details.
What's new with you?
If you have not tried HealthDash, but are interested in getting more of your health data easily, the app provides a lot of detail. From step counts, cycling distance, and workouts to sleep analysis, active calories, and body fat percent, it has you covered. The app gets its data from Apple Health to give you the information you really need.
HealthDash for Apple Health App is available for iPhone and Apple Watch with a $1.99 price tag on the App Store.
In other recent news, take a peek at Dropbox creates its own document editing platform, Paper or Apple's iWork for iCloud apps get new features and exit beta.
Mentioned apps
$1.99
HealthDash for Apple Health App
Jaiyo
Related articles