Trouble
sleeping?
Beddit
helps
you
find
out
why
Connected Fitness
October 6, 2015
Do you ever wake up in the morning and feel like didn't sleep at all? You may feel achy and unrested and wonder why since you got a full eight hours of shut-eye. If this sounds like you, then maybe it's time you start monitoring your sleep. The Beddit app, recently updated for watchOS 2, can help you see patterns as it monitors your sleep cycle, restlessness, heart rate, respiration, and more.
How to set up Beddit
Tracking of your sleep patterns with the app begins with the Beddit Sleep Monitor. Available in two different styles, the sensor is placed under your top bed sheet and then connects to your mobile device via Bluetooth. Check out this video of Beddit and click here if you are unable to view it:
How to use Beddit
After you have the tracking sensor in your bed and have answered a few questions within the app, the monitoring begins. Beddit will send detailed data regarding your sleep cycle to your device. It not only tracks how well you sleep, but monitors those nighttime events such as snoring or restlessness. Then when you wake, you can see your Sleep Score and receive tips and suggestions each day on how to improve your sleep.
On the Apple Watch
Updated yesterday, Oct. 5, to support watchOS 2, Beddit turns it up a notch. Now on your Apple Watch you check your Sleep Score on the go and check out data using the digital crown. You can also take a SmartNap and raise your Sleep Score from the previous night.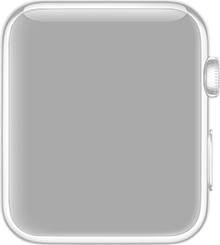 Beneficial app
There are many people who suffer from insomnia or even have short-term sleep issues due to causes such as stress. So, an app like Beddit that tracks, monitors, provides data, and gives suggestions on how to improve sleep is a terrific tool.
Beddit is designed for iPhone with Apple Watch support and available for free on the App Store. The Beddit Sleep Monitors start at $119 and can be obtained from their website or with a direct link to it from the app.
For more news, take a look at Is the iPhone 6s set to launch in your country? and YouTube gets a nice redesign and handy editing tools.
Mentioned apps
Free
Beddit
Beddit
Related articles