Learn
a
new
word
each
day
from
an
elephant
with
Vernie
Getting Stuff Done
November 20, 2015
Expanding your vocabulary is not only important for writers or wordsmiths, but for continued learning. It can be fun to learn a new word and then use it in everyday conversation. An app called Vernie wants to help teach you a new word each day and lets you hear it pronounced, research its definition, and even save it so that you can have a nice list of new words to use when you need them.
Vernie basics
The cute little elephant in Vernie is there to help by using the Word of the Day in a sentence. Then you can just tap on the word to open a small menu allowing you to hear the word pronounced, save it, share it, or check out its definition. You can also select Search which will show you other words that sound or are spelled similar.
Additional features
The dictionary within Vernie provides derivatives and origin in addition to the word's definition. And, you can select which dictionary to use in a variety of languages as well, from French to Italian to Dutch and more. There is also a handy link to search the word on the Web if you are looking for even more details. The bank that holds your saved words also show the previous Words of the Day, so if you missed one you can still access it. The app even offers Apple Watch support letting you learn a new word with a peek at your wrist.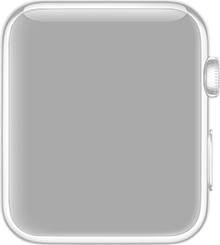 Nice and simple
Vernie provides a clean interface that is easy to navigate. Each day when you open the app you are immediately presented with a new word and a brief definition right on the main screen which is great. And, the ability to save words is also a useful feature so that you can access them any time you need them.
Vernie is compatible with iPhone, iPad, iPod touch, and Apple Watch. It is available for free on the App Store, but does contain ads which can be removed with an in-app purchase of $1.99.
In other news today, NewsBlur feed reader app goes 5.0 with iOS 9 features and more and Readdle's Spark email app now supports Microsoft Exchange.
Mentioned apps
Free
Vernie - Word of the Day, Dictionary, and More!
Julio Vasquez
Related articles