Runeblade
for
Apple
Watch
wraps
up
the
year
and
first
season
Pocket Gaming
December 15, 2015
We took a look at Runeblade from Everywear Games, Inc. back in May when this new game for Apple Watch only became available. Right on the heels of that, its first major update was released bringing awesome dynamic map content. Well, it is time for another huge update to wrap up 2015 providing players with additional monsters, more levels, and brand new features.
Runeblade update
"The Forgotten Halls" is an update that brings season one of the epic story behind Runeblade to its close. Players can check out new monsters while enjoying over 1,000 levels. But that's not all, there are several new items that may just entice you to look down at your wrist and play right now. From Runeblade on Reddit, here are just some of those features:
New Artefact Death Hex which decreases the starting HP of enemies. The maximum level is 25, decreasing the HP of enemies to 75 percent.
New Artefact Fury Goader which gives a better chance for the heroine to perform a critical hit once per second with a tap attack.
New magic items and a diamond pack. Ring of Resurgence and Vorpal Buckle are available in Magic Shop in addition to the Ring of Damage and Arai Cloak.
Time-based events for boosting different aspects of the game.
Check out a trailer for the recent update of Runeblade and just click here if you cannot view it:
Epic adventure
Runeblade takes you on a magical, fantasy journey on your Watch. Cast your spells, use your Artefacts, and fight your deadly enemies to reign supreme. While the entire game is played on the Apple Watch, you can open the app on your iPhone to access the Black Market, Library, and Lore Keepers.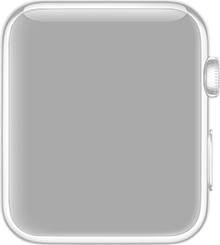 Runeblade
is available for iPhone and Apple Watch only and is free with in-app purchase options for diamonds and other game items. In other news, take a look at
KakaoTalk updated with new 3D Touch actions and improved Apple Watch support
or
Popular e-book reading app Shelfie now provides audiobooks
.
Mentioned apps
Free
Runeblade
Everywear Games Inc.
Related articles