Track
your
bandwidth
with
a
'Star
Wars'
font
in
DataMan
Next
App-dicted
January 11, 2016
When you have a limited data plan for your iPhone, it can be important to keep track of your usage so you don't go over your allocated bandwidth. One app that makes this easy is DataMan Next – the simplext app to track your data usage, which has recently been updated to allow you to track your bandwidth in "Star Wars" style.
Multiple places to track your data
With DataMan Next, you can keep up with your data usage in a few different places. The most obvious choice is the app itself, but you can also use a widget in your Today Screen to quickly see how much data you've used.
If you have an Apple Watch, DataMan Next also provides you with a few places on your wrist to track your bandwidth usage. There's the companion app with its glances, and also a complication for your watch face.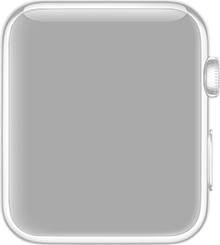 Use the Force, Luke
In the latest update, you can choose The Force as an option to customize how the app looks. Just go to the app and swipe left to open the settings. Then choose Theme > Font > The Force, and enjoy a display inspired by a galaxy far, far away.
Highly customizable
DataMan Next is completely customizable for various cellular plans and data allowances. You set how frequently you're billed, along with how much data you're allowed and how much you've used. The app does the rest, letting you know if you're safe or in danger of exceeding your data allowance.
Getting the app
DataMan Next is designed for iPhone, iPad, and iPod touch, and requires iOS 9 or later. You can download the app for $1.99 on the App Store. There is also and in-app purchase to get more themes and, strangely enough for a paid app, advertisements when you choose one of the two free themes, The Force or Winter Wonderland.
Mentioned apps
$1.99
DataMan Next - the simplest app to track your data usage
Johnny Ixe
Related articles