You
can
now
dial
numbers
from
your
wrist
with
WatchPad
That iThingy You're Wearing
January 20, 2016
If you make phone calls from your Apple Watch, the calling app works fine for your favorites, recents, or contacts that you have stored. But, what about calling a number that isn't saved? Maybe you see a number when you are out and about that you want to call. Numbers you spot on billboards, yard signs, and business cards can now be dialed from your Apple Watch with WatchPad.
How to use WatchPad
There is nothing complicated or convoluted about WatchPad. You just download the app to your iPhone and then install it on your Apple Watch. When you want to make a call, open the app on your wrist and dial the number.
It just works
An app like this needs to be simple and WatchPad is just that. There are no settings to configure or secret costs. You pay once for the app and can finally place calls to numbers that you do not have stored. WatchPad is available in English and Italian and it is important to note that the instructions on the iPhone app are in Italian. However, no instructions are needed because you just install it on your Watch and start making calls.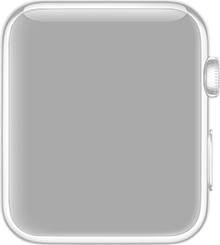 WatchPad
is available for iPhone and Apple Watch for just $0.99 on the App Store. In related news, take a look at
Huemote for Apple Watch controls your Philips Hue lights
or
Apple Watch Hermès collection to be available online starting Jan. 22
.
Mentioned apps
$0.99
WatchPad
samuel funaro
Related articles