7
apps
to
get
you
ready
for
Super
Bowl
50
Sports Center
February 5, 2016
With Super Bowl 50 just days away, fans are excited and getting ready to see the matchup between the Carolina Panthers and the Denver Broncos. If you want to fuel your enthusiasm even more, here are seven apps you need to have to get your football glory building in advance of the big game.
The official source for all NFL news
Calling itself "the best, pure football app for any fan," NFL will provide you with up-to-date news about the Super Bowl. It's packed with video, so you can catch up on the greatest moments from the playoffs, and will even offer Verizon subscribers with another way to watch Super Bowl 50 live. During the game, you'll get up-to-the-minute scoring, in-game highlights, big play markers, and an awesome drive chart. NFL is a free download on the App Store, with in-app purchases for certain features.
Some football gaming action is just what the coach ordered
An App Store Editors' Choice, Madden NFL Mobile will let you hit the field in daily challenges while you get ready to watch the big game. You get to play general manager of your favorite franchise, handpicking your team of NFL stars and legends. With Madden NFL Mobile, you can really get your football enthusiasm built to a frenzy, playing in authentic NFL action. Madden NFL Mobile is a free download on the App Store, with in-app purchases.
Get your gear on even after the game
It might be too late to actually get your apparel before the game, but don't let that stop you from being ready to order the latest jerseys, hats, and other sports gear to keep rooting on your team once the big game's final moments are over. Fanatics – Shop for Jerseys, Hats and Sports Gear from your Favorite Teams offers free shipping on everything, and provides you with an everyday low-price guarantee so you can be sure you're paying bottom dollar for high-end apparel. Even if you aren't a football fan, this app might have something for you, since it carries sports apparel from the NFL, MLB, NBA, NCAA, NHL, NASCAR, and UFC. Fanatics is a free download on the App Store, but the apparel and sports gear will cost you real money.
ESPN – Get scores, news, and watch live sports
Catch up on the latest sports news with ESPN – Get scores, news, and watch live sports. Considered the top sports app in the market, you get up-to-the-minute scores along with the latest news and live video and audio streaming across ESPN's networks. Stay connected to sports news, even getting score updates on your wrist with the Apple Watch companion app. ESPN is a free download on the App Store.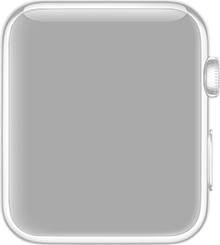 They might not have the Super Bowl, but Yahoo Sports knows football
For even more information to feed all of you sporting news junkies, Yahoo Sports is ready to serve. The app provides quick access to the latest scores, news, stats, and highlights, and it's easy to personalize with your favorite teams and leagues. One-tap access to game, team, and player pages lets you really be knowledgeable about the action about to happen in Super Bowl 50. You can download Yahoo Sports for free on the App Store, without having to worry about any in-app purchases.
Your one-stop source for the Super Bowl, including the commercials
Of course, if you want to stream Super Bowl 50 on game day, you'll want the CBS Sports app. This year, CBS will even be streaming those terrific Super Bowl commercials, so you can have the full experience right on your iPhone, iPad, or Apple TV. Before the game, you can get easy access to news and information about the teams and players, so you're in the know to show off your NFL braininess at your Super Bowl party. CBS Sports is a free download on the App Store.
Get even more news about what's up
For even more sporting news, get theScore, This app lets you follow everything that's happening with the NFL, along with plenty of other major sports. You can get completely customizable scores, stats, news, alerts, and more on your iPhone, iPad, and even your Apple Watch. You can download theScore for free on the App Store.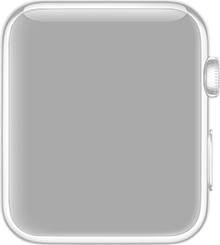 All of these apps will help you make the most of these last few days leading up to Super Bowl 50. To find out how you can watch the game from home without cable, be sure to check out
Streaming Super Bowl 50 should be easier and better than ever
.
Mentioned apps
Free
NFL
NFL Enterprises LLC
Free
MADDEN NFL Mobile
Electronic Arts
Free
Fanatics – Shop for Jerseys, Hats and Sports Gear from your Favorite Teams
Fanatics, Inc.
Free
ESPN - Get scores, news, and watch live sports
ESPN
Free
Yahoo Sports
Yahoo
Free
CBS Sports
CBS Interactive
Free
theScore
theScore
Related articles