Read
the
news
like
you're
reading
text
messages
with
Quartz
The World Around You
February 11, 2016
Have you ever wished you could get the latest news in a conversational style, where you pick and choose what you read more about? In other words, you'd read the news the same way you would read a text message conversation with a friend or family member. In its latest app for the iPhone, a popular curated news aggregator lets you do just that with Quartz – News in a whole new way.
Short, bite-sized headlines that you respond to
Quartz gives you quick headlines, and you decide whether you want to delve deeper into that story or not. If you aren't interested in why you should buy Kanye West's sneakers instead of stocks and bonds, you just have to tap "Anything else?" to move on to the next story.
The whole story, in short messages
When you find something you want to know more about, you tap a response that's often emoji-driven, showing your interest. Quartz then gives you the rest of the story in short, conversational bursts, so you can get up to speed on that article quickly and easily. There's even an emoji-driven complication to show you the current market conditions. The app also incorporates animated GIFs where appropriate, and everything is human-curated.
Catch up, even on your wrist
Quartz also includes an Apple Watch companion, so you can get the latest news straight from your wrist. It provides you with some really ingenious ways of catching up, like haikus written about the current market conditions.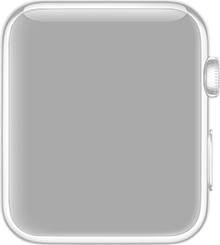 Catch up on the news, quickly and easily
Quartz – News in a whole new way is designed for iPhone and iPod touch, and requires iOS 9 or later. You can download it for free on the App Store, without any in-app purchases. There are ads, but they are unobtrusive and show up the same way the news appears.
Related articles