Share your appreciation for Dalmatians with Dalmoji.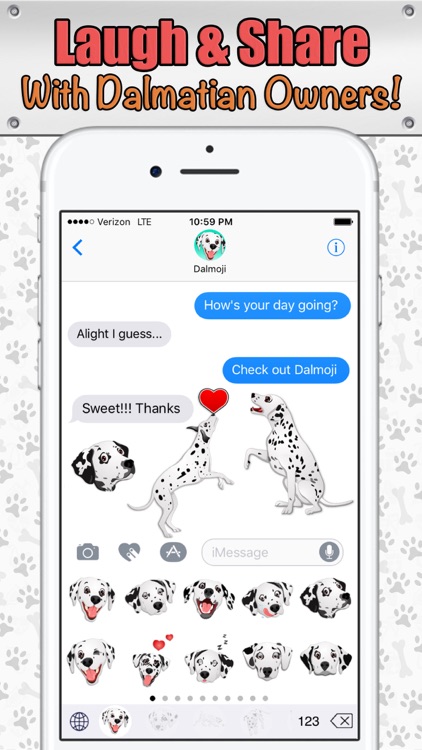 Dog lovers.
$2.99
$2.99
Why we picked this?
This sticker pack will allow you to share your love for your favorite spotted dogs. You must first add the third-party keyboard to Messages by following the setup instructions within the app. You will then be able to peel and stick over 100 cute and fun stickers into your messages.
You love to share stickers. There are tons of them here for you.
You're not a fan of dogs or you simply don't share much.