ScanBee is an easy to use portable scanner.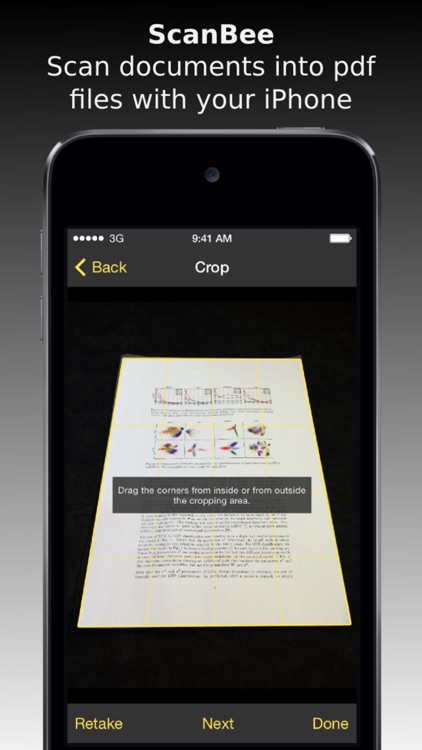 Anyone who needs to scan and save documents as PDFs.
$2.99
$2.99
Why we picked this?
ScanBee's interface is clutter-free, making it easy to get the job done quickly. Just tap the "New Scan" button at the bottom of the screen and snap a photo of your document. You're then able to manually adjust the borders and crop it down. Multiple scans can be included in a single PDF file, and you're able to share them via email or open them within other apps. Scans can also be stored within ScanBee for later use.
You want a simple portable digital scanner.
You want a full-featured portable digital scanner. Its sharing options are rather limited.