Keep track of words that you don't know with Word Manager.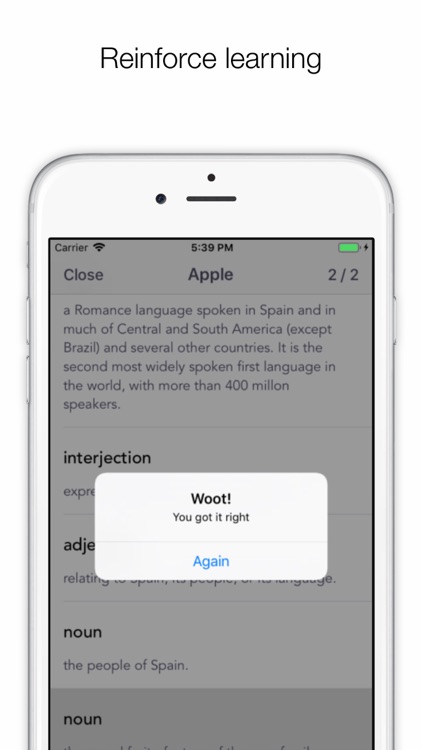 Those who want to improve their vocabulary.
$0.99
$0.99
Why we picked this?
Word Manager provides a quick and easy way to record and recall unfamiliar words. Simply tap and type to add a word to the list. Word Manager will automatically find all valid definitions, and you're able to select the one you prefer to display. Once you've added at least four words, you're able to quiz yourself and see how many definitions you can recall correctly.
You want to learn new words.
You want to learn new words in a language besides English.