Flip items with confidence with With Margin.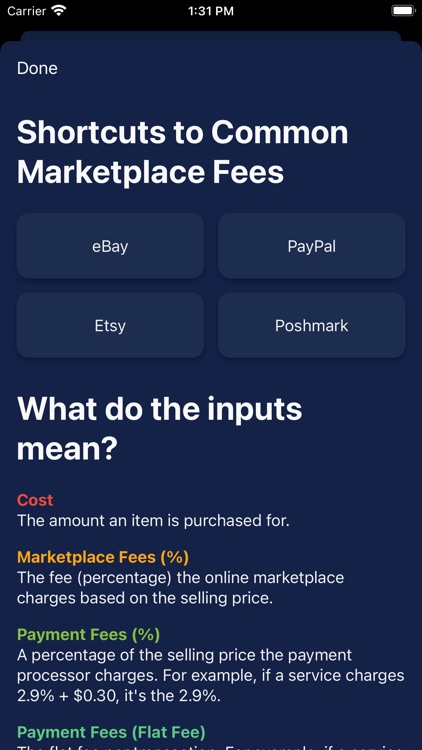 Resellers.
$1.99
$1.99
Why we picked this?
With Margin is a profit and loss estimator, helping you quickly determine how much you might make on any item. Simply fill in all of the fields including item cost, selling fees, payment fees, shipping cost, and potential sell price. With Margin will calculate the potential profit and even provide a 10% low and high range as a buffer. Double-tap any field to quickly clear all of the values.
You frequent garage sales and thrift stores with the intent of flipping items.
You don't resell items.